Why Shouldn't Christians Suffer?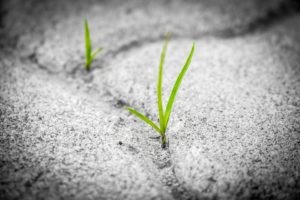 Why shouldn't Christians suffer for our faith?
Humans are willing to suffer for all kinds of reasons, some of which seem trivial or even foolish to others.  Like camping out overnight in a parking lot to snag concert tickets or swallowing goldfish to set world records.
Other types of suffering are more understandable and endured by many.
Even amateur athletes train through injuries, grueling conditioning workouts, long-hours, and self-denial to achieve at the level to which they aspire. Adventurers leave family behind, invest hard-earned savings, and endure inconveniences, discomfort, and unpredictable conditions to experience mountain-tops or breathtaking views.
Others delay marriage and children, lose sleep, and miss family events to attain educational or career goals. Some walk away from high-paying jobs to serve the needy in inner cities, rural areas, or foreign lands.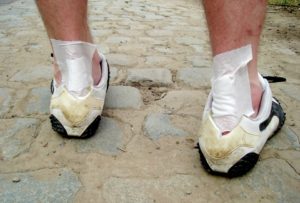 Everyday, ordinary people suffer pain, hard work, and discomfort to attain their version of beauty, to express deeply held political views, to support causes dear to them, or to master an art they feel driven to pursue.
Why, in the world, should Christians not suffer for the sake of Christ?
Why would we not go into our faith with the understanding that we should expect to work hard, sacrifice, train, study, and endure discomfort to follow the narrow road walked first by our Lord?
Is spiritual growth and expansion of God's kingdom somehow less worthy of sacrifice than higher education, athletic pursuits, careers, personal beauty, or artistic excellence?
Surely, we know from the outset that a relationship forged by bloodshed on a cross would merit our full attention, our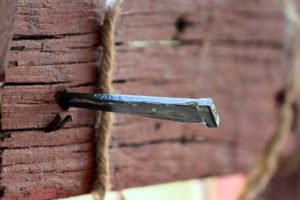 every effort, and our willingness to lay down our lives, agendas, and expectations of ease?
If the world hated Jesus enough to kill Him, we might expect that the more we grow to be like Him, the less popular we might become with those who aren't following the same path. There's a certain inevitability about it for which we should prepare.
We shouldn't seek suffering anymore than an Olympian seeks pain. Anyone wishing to excel in their field – whether it be battle or athletics, music or ministry – is not pursuing discomfort, but improvement in their calling. Still, they expect a measure of suffering along the path to that excellence.
Likewise, those of us who follow Jesus, are wise to count the cost of this road, chosen and traveled by so few. Times of hardship, loneliness, deprivation, endurance, suffering, pain, disappointment, and a measure of persecution are to be anticipated – and even, on some level, embraced as part of a greater plan for the glory of God.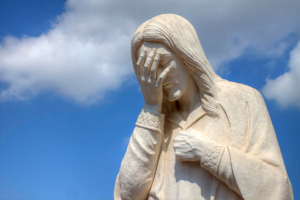 To whine and tantrum through it all, to act as though we're somehow victims is to miss the point.
A pro-football player is not a victim of his sport because he must take an ice-bath after a practice. A ballerina isn't a victim of her art when she bandages her feet. A medical student isn't a victim of his field when he spends several sleepless nights caring for patients. A soldier isn't a victim of his commander when he spends hours learning to assemble and reassemble his weapon. A runner isn't a victim of a marathon when he spends hours running. A traveler isn't a victim of her journey when she endures icy temperatures and aching bones to reach a mountain view.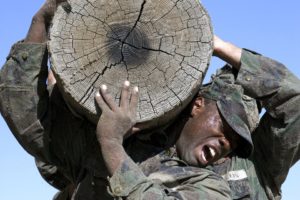 These are all people in pursuit of something worth suffering to find. As Christians, we are in pursuit of the fullness of life in Christ. There is no greater treasure. There is no greater thing.
We don't suffer to earn our passage to glory. We're saved by grace, through the blood of Jesus Christ, and we cannot add anything to it. And yet, to enter this grace, we enter a shared-life with Jesus, and so, we can expect to endure a similar path as He did.
Paul said it best in Romans 5:1-5 (ESV)
"Therefore, since we have been justified by faith, we have peace with God through our Lord Jesus Christ.  Through him we have also obtained access by faith into this grace in which we stand, and we rejoice in hope of the glory of God. Not only that, but we rejoice in our sufferings, knowing that suffering produces endurance, and endurance produces character, and character produces hope, and hope does not put us to shame, because God's love has been poured into our hearts through the Holy Spirit who has been given to us."
To know we have eternal life is to understand that everything we endure on this side of glory will have a lasting outcome. Nothing is in vain. Nothing happens out of God's sight. Nothing is lost or wasted, save that which we withhold from this life we've chosen in Him.
So, isn't it wise now, to learn to rejoice when others despise us? To learn to respond to wrath and rage with reason and gentle answers. To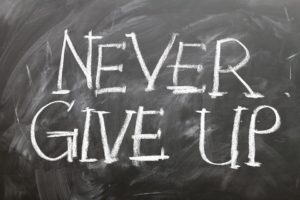 embrace meekness in the face of hostility. To ride into the coming days "humble and mounted on a donkey."
To become students of love, truth, sacrifice, and mercy. To submit to the conditioning of hardships and trials with gratitude for the training that is meant to prepare us for the days to come? To rejoice in all things and learn now, that the joy of the Lord is our strength – not ease, not wealth, not power nor popularity, but Jesus now, and Jesus when greater trouble comes.
Why should we not suffer as Christians, loved ones?
And how we bear up under suffering, does this not testify to others of the nature and presence of Jesus?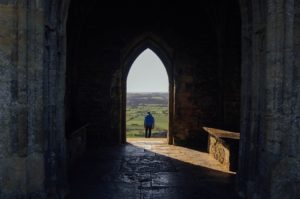 And when others misunderstand us, decry us, dislike us, or even speak against us, does it not speak well of Christ if we continue to worship Him, to speak truth, and to love them no matter what they bring to bear against us?
If we live our freedom, will they not see the truth that Christ is the only path to the one freedom no one can ever take away?
Why Shouldn't Christians Suffer? https://t.co/ExOOgLcPSy responding to hardship and resistance to the faith #Jesus #perseverance #endure

— Lori Roeleveld (@lorisroeleveld) June 16, 2017