Events, Retreats & Workshops
Dear Adventurers,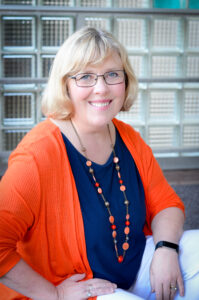 If you're looking for an engaging speaker who delivers biblical truth with humor and heart, I'm you're woman. I have degrees in Psychology and Biblical Studies from a Christian college, but most of what I've learned I gained in life's trenches in the daily adventure of following Jesus.
By day, I work with families in crisis. By night, I write award-winning, bestselling books (four and counting). In my sixth decade following Jesus, I'm still learning how to survive my childhood, slay the giants in my life, speak hard truths to a culture hostile to our faith, grow up in Jesus, and love the church despite all that we get wrong. I'm a veteran of a real marriage (31+years), fumbling mother of adults, grandmother (with training wheels), and a retired-homeschool mom still catching up on sleep.
I'm available for speaking engagements to church and women's groups, workshops, week-end retreats, and conferences. I have talks prepared but I'll work with your theme and the needs of your people! Let's talk.
Sample Topics:
Invisible Women – the Power of Knowing We're Seen by God, Speaking Biblical Truth in Today's Culture, Spiritual growth, Finding Your Jesus Adventure (living the "Acts" life where you are), Courage and Confidence in Christ to Carry On – through hard times, in a hostile culture, and through the end times, The Power of Worshipful, Creative Living, God's Plan for Our Emotional Life, The Power of Christian Community
The Art of Hard Conversations, –Jesus and the Beanstalk – Invisible People –Courage and Confidence to Carry On –
God was My Escape Plan – Why Dwarves Need Elves ––Bless Your Heart
I speak, as I write, with humor, transparency, and biblical teaching about the long journey from the ground to glory.
ENDORSEMENTS
Steven James, Lead Pastor "If you are a pastor, church leader or member, or leader in your community, I would HIGHLY urge you to
have author Lori Stanley Roeleveld bring her 90-minute "Hard Conversations" workshop to you! Lori shared the morning message and the workshop at Verona Seventh Day Baptist Church recently. The Lord used her heart to convey to us the "art" of having life-transforming conversations. Lori impacted us greatly by encouraging and equipping us as individual Christians and as a congregation."
Dawn Aldrich, Women's Ministry Leader, Wellspring Church, CT, "Lori captivates her audience with humor and relatable stories while weaving in God's truth. She says the hard stuff and challenges her listeners to move forward in their faith. She's courageous and relatable."
Judy Jordan, Singing Hills Retreat Center, NH, "Lori Roeleveld is an amazing women's speaker! She not only 'wowed' us with her message, but took the time to get to know our participants. Her message is skillfully delivered with humor, as well as being sound in doctrine and Biblical truth."
Here is a sampling of feedback about Lori retreat directors received: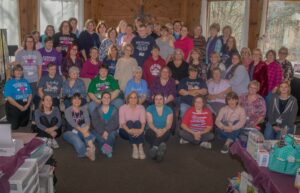 Best ever! Very inspiring, warm, friendly!
Very animated and pertinent to today's issues. Wonderful.
She was authentic and very relatable.
 Very funny/entertaining and equally insightful/thought provoking! .
Genuine, humor and connecting Christ with everyday life.
She gave wonderful insight on the reality of who we are in Christ. 
Invite her back again to speak to us soon! Please have her back! Best speaker in my 4 years of coming.
She was funny and serious and conveyed a message of encouragement.  Please have her back again.
Most practical, inspiring, super biblical, and challenging.
One of the best I've heard. So blessed by Lori. Exceptional, funny, relevant!
Loved loved loved Lori! I got to know the speaker. She was very approachable. Lori was delightful, interesting, challenging, funny and comfortable to be with.
The adventure is upon us . . . are you up for it?
—Lori
Custom Talks Designed for Your Group
Lori can design a teaching to work with your theme or from themes inspired by any of her books (enduring hardship, spiritual growth, the art of hard conversations) and more.
Inquire Now
Testimonies
Jerry B. Jenkins

So you were hoping for a cheery devotional that would warm your heart, put a grin on your face, and remind you to count your blessings as you climb, climb up sunshine mountain as heavenly breezes blow? Guess what? You picked up the wrong book. On the other hand, I'll…

Bestselling author of the Left Behind Series, owner of Christian Writer's Guild

James L. Rubart

I don't remember how I stumbled across Lori's blog, Deeper with Jesus in Rhode Island, but from the first post I read she had me. Lori writes with authority and humility, with justice and mercy. With vulnerability and strength. The word deeper in her blog title is exactly right. Her…

http://jameslrubart.com/

Cecil Stokes

Want truth? This is the book for you. There's a catch: you must be willing to open your mind and maybe even change the way you live. This collection is not only truth, it's beautiful, brilliant, lyrical and wise. And it inspires me to want to be a better man,…

Writer, Producer of October Baby
Want to know More?
Event Size.
I'm eager to serve the needs of your group so let's have a conversation about the intersection of your groups' plans and my specific speaking gift.
I'm from Rhode Island so no group is too small (or too large!).
Format.
I love to lead workshops and weekend retreats, as well as provide a keynote for a single event.
Fee.
I'll work with any budget.
My Experience and Spiritual Life
What's important for you to know about me before we start a conversation about speaking for your event?
I have over thirty years speaking and training in front of groups of every size. I'm a member of  AWSA (Advanced Writers and Speakers Association) (for Christian women) and am listed in the speaker directory for By Design ministries. I've written four books and I've authored an unsettling blog since 2008. My blog was listed as one of the top 100 Christian blogs in 2015.
I've followed Jesus since responding to an altar call at the end of a televised Billy Graham crusade in my early childhood.
I have degrees from Barrington Christian College (now merged with Gordon) in Psychology and Biblical Studies.
I'm a retired homeschool mom with a day job (working with families in crisis), mother of two grown children with families, and a husband (for thirty-one years and counting).
My theology is conservative, biblical, and radical, but I deliver it with a fresh perspective that resonates with modern audiences.