The Art of Hard Conversations (Biblical Tools for the Tough Talks that Matter)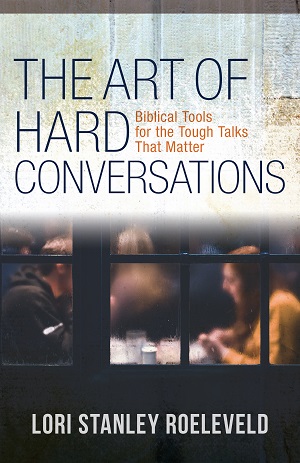 The Art of Hard Conversations (Biblical Tools for the Tough Talks that Matter)
Available: February 19, 2019
• Page Count: 192
ISBN: 0825445558
Your next conversation could impact someone's life forever
Hard conversations challenge everyone. Some people make every effort to avoid them altogether; others dive in enthusiastically, damaging relationships in the process. A solid middle ground is difficult to find–especially for those who want to make sure they're following a biblical model for these tough encounters.
Lori Roeleveld firmly believes that the dialogues everyday Christians delay are often the very channels God wants to use to deepen relationships and transform lives. And she is eager to address the challenges they pose and to guide readers to meaningful conversations that rely on the wisdom of the Bible rather than the world.
In The Art of Hard Conversations, Roeleveld provides motivation, inspiration, and practical, readily applied skills to make those tricky talks more effective. Through funny, vulnerable personal stories, sound biblical teaching, and sections of tips and assignments to practice, the principles here are guaranteed to increase the confidence and competence of Christians in discussing sensitive topics of every kind.
10 Ways to Know if Your Church Needs Help with Hard Conversations pdf
Buy Now from these Retailers