Running from a Crazy Man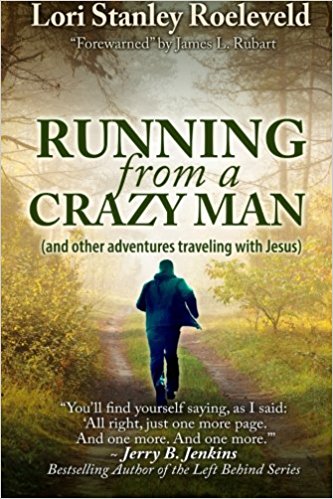 Running from a Crazy Man
Available: December 1, 2014
• Page Count: 234
ISBN: 978-1941103784
You're restless. Trouble has you gasping beside the narrow road. This is your invitation back to the adventure.
Some Christians leave their relationship with God in a sealed box like a collectible that will be worth something "someday." Not you. You wholeheartedly answered the call to follow Him into the great adventure.
Then, something unexpected happened that left you gasping beside the narrow road. You thought you were following Jesus but now it feels as if all you're doing is running from a crazy man. Even knocked down, though, you seek the strength to continue the journey.
This isn't a book for the happily comfortable. This is a book for the restless Jesus lover, the longsuffering disciple, the openhearted believer. Be forewarned. The challenges inside are designed to unsettle you as well as provide practical suggestions for thriving on the narrow road even if trouble is your travel companion.
Running from a Crazy Man (and Other Adventures Traveling with Jesus) is a siren call to the modern believer that the God-adventure can happen even when, like King David, you re running from a crazy man.
Buy Now from these Retailers
Reviews are in for Running from a Crazy Man

You'll find yourself saying as I did: just one more chapter. And one more. And one more.

Jerry B. Jenkins

If I could give this book more than 5 stars, I would certainly do it. The writing is fresh, creative, humorous, and very thought provoking.

Amazon Reviewer

Linda Wagster
Author's Note
I wrote my first book, Running from a Crazy Man (and other adventures traveling with Jesus), to encourage the believer who has encountered troubles and trials in the Christian life, the weary believer who has pulled to the side of the narrow road and needs encouragement (or a kick in the pants) to continue. I hear from readers that it's like sitting across from a good friend over a cup of coffee and having a real conversation. That means so much to me! I hope you'll love this collection of short, short chapters filled with humor, biblical insight, and the struggles of the weary Christian's heart worked out with the power of Jesus.