Why We Should Play at Our Faith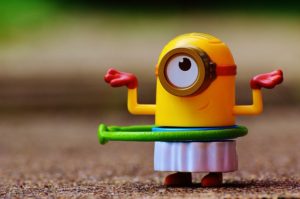 This season takes me back to my children's childhood. I loved choosing their gifts. I reveled in finding just the right book, toy, craft, or piece of equipment that would spark their imaginations, encourage an interest, or strengthen a quality I saw emerging in their unique personalities.
There's always been a creative wildness in my girl so I remember the joy we all experienced the Christmas she received a drum-set just the perfect size for her at age five. The noise of that Christmas was truly a joyful one to me as I saw her immerse herself in a sound of her own crazy making. Similarly, I remember intricate block towns she devised and "mixtures" she'd concoct with toy cooking or chemistry kits. One year we surprised her by turning a bathroom into an art studio where her paints and markers could remain available all the time. When I think back, she always had a stray color or two on her hands, arms, legs, and face well into her adolescence.
My boy loved a toy with a story, something three-dimensional with the capability of engaging him as a character. His favorite gifts were costumes and weaponry, castles and knights, Lego kits with adventurous settings, books, movies, and stories on tape, wooden masks that bore their own types of stories, action figures and G-I Joes, and of course, as he grew older, video games. Hearing the simple notes from Zelda can bring on a wave of nostalgia that knocks me on me seat sometimes.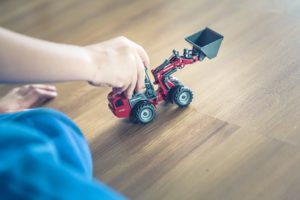 Parents choose toys for children with care and with vision. I've always been grateful that my children had time to play with their toys and that they didn't ignore my gifts but instead, reveled in them. I saw great value in the hours they spent playing and I see the fruit of that investment now in these two creative, deep, fascinating adults.
God has also provided gifts for His children, numerous gifts, but too often, we refuse to play.
Sometimes that would happen with my two. If our family was enduring a hardship or in times when there was something frightening happening in the world, they might hesitate to run off, wondering if they shouldn't be "doing something" about the grown-up issues. Always, always, I assured them that I was there to worry about the greater things in life. There is a time to be serious, to study, to listen to lessons, and to carry out chores but much of childhood is about exploring and playing. Their first job was to be children. I wanted them to enjoy the gifts I gave them. Their job was to play and when they did, it brought me joy.
This is God's message to us as well. Six days of the week we have work and there is much of it to do. Work is an honor and brings some satisfaction, but we are children and God knows we grow weary. He is not like us. He neither slumbers nor sleeps, so He is capable of seeing to everything that needs seeing to even when we are at rest. One day a week is set aside for Him, for worship, rest, and play. I believe strongly that one of the greatest ways we can communicate the gospel to the world is to trust God enough to take time to play and rest.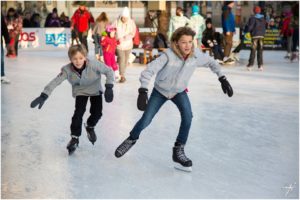 The "toys" God has provided are endlessly creative and fun. Water, soil, nature, fire, flowers, and sky – aren't these wondrous things to explore and don't they bring such a peace when we immerse ourselves in the outdoors or sit around a fire and just watch it dance? Other gifts from our Father are colors, sounds, words, and movements. Painting or sewing, quilting or dancing, creating videos or photos, telling stories, making music, or exercising are just some of the ways we can play with these gifts. Humans and animals are also gifts from the Father. Isn't it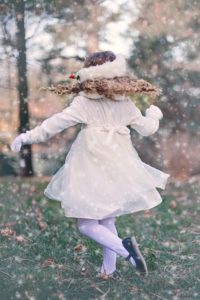 restorative to rock a baby, to make a toddler laugh, to share a movie with a teen, to hold or touch a loved one, or to listen to an older person share a memory? To pet the dog, to watch squirrels scamper, to observe a rare bird, or stand close to an elephant is to indulge in some of God's most inventive gifts to His children. And food, glorious food, isn't this a wonderful gift with which we can play and create and share!
The church is neglecting her full calling to bear witness to every aspect of our God if we aren't at play in the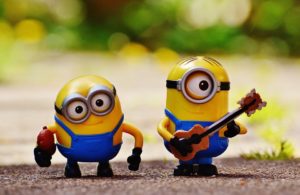 world just as we are at work. Our God invented joy and created all these good gifts for His children. He invites us to engage in all forms of creative play and as we encounter others we can say, "Yes, isn't He glorious, my Father provided all of this just for us! See here how water sparkles. Notice there how the constellations shine. Taste this and imagine that God wanted us to enjoy a variety of flavors. Be quiet now and hear the concert the peep toads and crickets have to play just for us to share with Him who resides amidst the music of the spheres."
Christians shouldn't be sticks in the mud, we should be making mud pies, building lemonade stands, sledding down hills, and climbing mountains just for the sheer pleasure of playing with our "toys."
In this stressed and gloomy world that drives us constantly to strive, to achieve, to do more; how refreshing will it be when unbelievers hear
the laughter coming from our corners of the globe and hear us call them, "Come and play, for our God has given us all things in Christ. We'll share them with you and invite you to see the joy of our Father."
People of faith, loved ones, I strongly urge you to play. Take a walk or a nap, share a story or a dance, run a race or climb a tree in Jesus' name. He revels in His children.
Why We Should Play at Our Faith https://t.co/w5ocTs1Utp #callofChrist #joy #sabbathrest #amwriting Live out your full calling and be at play

— Lori Roeleveld (@lorisroeleveld) November 5, 2016