Why Christians Hide Emotional Pain (and Why We Have to Stop)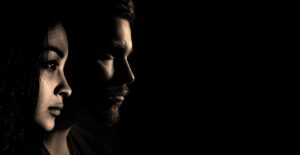 Imagine these two scenarios:
A soldier on the frontlines faces heavy enemy fire. She's injured and she watches several in her squadron take direct hits. She radios for support.
"We need reinforcements. We're under heavy fire."
"Don't panic, soldier. It's just the enemy."
"I'm not panicked. I'm calling for air support and extra troops in this area."
"Again, soldier. We've identified what's happening. The enemy is aware of your location. You've been doing solid work and advancing in that area. Good job. Be encouraged by that."
"I'm aware of what's taking place but many of us are wounded. We aren't confused about who is sending the attack and we're aware of why it's come. Still, we could use added support."
"We're with you in spirit, soldier."
Or this one:
Harry was fixing the roof of his neighbor who doesn't know Jesus, trying to be a living, loving witness, when he fell and now, both legs are broken. He's been treated for the fractures. Several church friends have arrived to visit.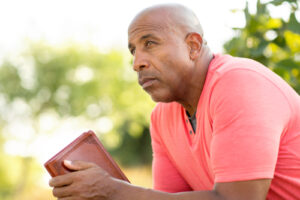 "How do you feel, Harry?"
"I'm in a lot of pain."
"Well, don't you believe your legs are going to heal? That should lighten the pain."
"Yeah, Harry. Have faith that God still loves you. Doesn't that take the pain away?"
"We could read you some passages from the Bible about God rewarding those who do good. You believe He'll reward your good work, don't you? That should make you feel better."
"If you had faith, you'd just get right up and start walking again, wouldn't you? Let's help you stand up, Harry. It won't do you any good to focus on the pain."
"I'm no good with pain, Harry. I don't have any answer to fix it so I'm going to go home. Call me when you're better and we'll get together."
We can't imagine these scenarios taking place. But, conversations like this occur every day in the lives of mature, believing Christians experiencing the effects of attacks by a spiritual enemy or grappling with emotional pain from a life event or a wound incurred while demonstrating love to others.
The modern church has little tolerance for problems that don't fix, chronic situations for which there seems no remedy, ongoing spiritual attack of those in ministry, or believers struggling with unpleasant emotions such as sadness, anger, resentment, depression,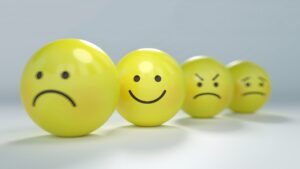 disappointment, or anxiety.
Many of us learn to say the right words, embrace an acceptable mask, and resume normal activities thinking this is God's plan for us. As if the eleventh commandment was "fake it until you make it, or someone may think less of your testimony."
Spiritual attack is real. It comes, not because any of us are such spiritual giants, but because if the enemy can't keep us from a relationship with God, he's going to switch tactics and attempt to sideline us or sabotage our story.
Identifying the enemy as the probable cause of a situation is only helpful if we then take action.
James, the brother of Jesus, lived in times of great persecution and certainly understood enemy attack. He describes, in James 4:6-10, that we need to humble ourselves during these times – sort of the opposite of putting on masks and acting fine. He tells us to "be wretched and mourn and weep" as we submit ourselves to God and then the devil will flee.
As a community of believers, we can come alongside those who are under attack. Rather than throwing platitudes at them, we pray alongside them. Weep with them. Wrestle with them in fasting and worship. In this way, we provide "air cover" and stand beside them in ministry as reinforcements.
For the lack of this type of community, many fine believers have fallen prey to enemy fire.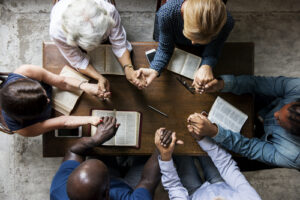 And unpleasant emotions arrive in all our lives, even those of us who are mature and of great faith.
We live in a broken world, an outpost of glory, and life is rife with disappointments, sorrows, aggravations, and setbacks. When we open our hearts to love others, they sometimes step on them. We grow weary in the fray.
People annoy us, test us, make demands, and sometimes betray. We lose loved ones to death or face disease, unemployment, children leaving the nest, and other forms of loss or transition. And not one of us was raised by perfect parents so we carry with us generational tendencies that must be worked out, sometimes over time.
When we express emotional pain in Christian community, we're too often treated Harry with broken legs in the second scenario. Some congregations have a bit longer tolerance than others, but if someone grieves "too long," or struggles to release anger/resentment/disappointment, wrestles "too long" with depression, or engages in "another" bout of anxiety, we're quick with quiet, condemning impatience and Scriptural prescriptions really designed to remove us from the feared burden of being long-term supports.
We don't like feeling ineffective or wrestling with our own questions of why God doesn't immediately act. It's easier to blame the sorrowing brother or sister than to engage our own fears.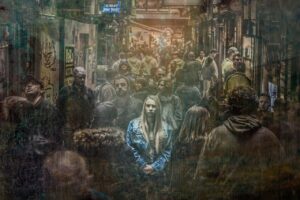 Trying to operate too quickly on a broken-heart, is just as counter-productive as trying to walk on broken legs. Many of us know God's Word, we trust healing will come, and we want to be rid of emotions like anger and anxiety. We all experience them, and we face the temptation to reside in them rather than work through them, but hiding is more likely to lead to residing.
When we hide, the enemy seizes the opportunity to whisper that we're alone. No one in the Body of Christ needs be alone. Those whispers are a lie designed to keep us from walking into the light.
Again, the Bible demonstrates, especially in the Psalms (like 6, 10, or 42) that God isn't repelled by our strong negative emotions. If they lead us into sin, there's something to address, but that's more likely to happen if we huddle in the dark. To acknowledge them, give voice to them, and turn to God for help with them is key.
God designed us with an emotional array and our feelings are being redeemed along with our souls and minds. Sometimes, that isn't pretty or convenient. Often it means hard spiritual and relational work. But on the other side of that process, we grow and light pathways others can follow when they fall down the same well.
Taking a long view of discipleship and a deeper view of Christian community and fellowship, we can partner with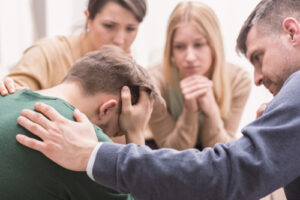 brothers and sisters in healing by welcoming them to express life as it happens, listening with compassion, validating the power of those emotions, and administering appropriate encouragement and exhortation with the same patience we'd offer Harry and his broken bones.
There is pain along the pathway to healing. Just as Harry would benefit from the right medicine, so we can be that medicine for fellow Christians if we drop our fear of discomfort and hard questions long enough to be present in the name of Christ.
Let's start here. I'm in pain, walking these days with an "emotional limp." How about you?
Why Christians Hide Emotional Pain (and why we have to stop) https://t.co/mihJymMtWp #amwriting #JesusChrist #church

— Lori Roeleveld (@lorisroeleveld) June 25, 2019