Thoughts and Prayers for Afghanistan – The Life-Altering Truth on Which We Need to Act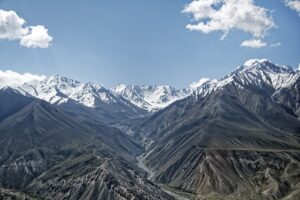 What is happening in Afghanistan right now is soul-crushing for the Afghan people, first and foremost, but also for people across the globe who care deeply for freedom and peace.
Hard hit will be families of Afghan people who are here in the United States, as well as the generations of men and women who served in Afghanistan and their families who sacrificed so much to secure the freedom of this nation.
Also hurting will be those Christians who have ministered to and shared their faith with the people of Afghanistan. Many of these believers are "invisible" missionaries who work quietly behind the scenes to share the truth of Jesus Christ person-to-person in nations hostile to the gospel.
This is not a time to buy into the popular outcry that "thoughts and prayers" are of no worth.
The sentiment of this phrase isn't necessarily wrong in that it's often a challenge that thoughts and prayers must be backed by actions and changed lives. This is true.
However, too often the result of this outcry is that believers neglect the powerful ministry of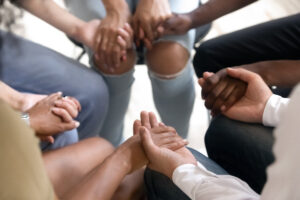 intercession or doubt the effectiveness of prayers offered on behalf of people we may never meet on this side of glory. We cannot afford to indulge in that kind of wrong thinking. There's too much at stake.
We must not lay down our God-issued weapons of warfare that are not of this world but have the power to demolish strongholds! (2 Corinthians 10:4)
Prayer –conversation with God that He invites us and commands us to have – is effective and powerful. Don't let anyone convince you otherwise. Of all the actions we can take right now, there is none clearer nor more obvious than that of praying for everyone touched by this terrible situation. It's certainly more effective than fretting over social media.
We need to pray so we don't give into fear, anxiety, panic, or personal shut down. The people of Afghanistan actually need us to think about them. Thoughts aren't nothing. Right thinking leads to right action. We need to stay alert and not escape the news of what they're facing. The least we can do to honor them is witness what they suffer, refuse to turn away, and act where we can. We're all in varying situations of power, we should do what is in our power to do.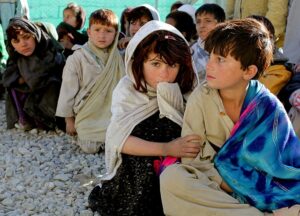 We need to pray because the lives of Christians in Afghanistan are at risk. They deserve every prayer for protection, strength, boldness, comfort, and clarity of testimony. One day, in glory, we will worship side-by-side with these believers. We need to pray for them out of love and out of faith in God to act.
We need to pray because the women of Afghanistan are in danger. Because the translators that helped Americans are in danger. Because men, women, and children are in the line of fire both for their mortal lives and also for the health and freedom of their future.
We need to pray because men and women in our own armed forces will be facing their own distress at these developments. Because the soldiers of the Afghan army will be crushed. Because our leaders must make important decisions in response to these actions. Because survivors of terrorism will face their own anger, grief, and sorrow. We need to pray for young men and boys conscripted into terrorism and into military service against their will. We need to pray that even as Christians die in Afghanistan, the testimony of their lives will impact those who persecute them to turn to Christ.
We need to pray for wisdom for everyone involved and for peace at home. We're already divided as a nation in so many ways. We need wisdom for all the conversations taking place right now and for words to comfort people in grief and counsel people in anger over this situation.
We need to pray for God to limit the power of those with evil intent and we need to pray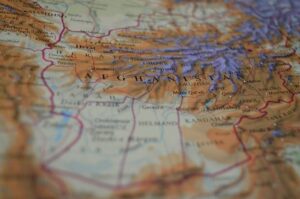 for limits on the powers of evil behind them. This is not the time to be naïve about the powers of evil at work in our world. "For we do not wrestle against flesh and blood, but against the rulers, against the authorities, against the cosmic powers over this present darkness, against the spiritual forces of evil in the heavenly places." Ephesians 6:12 ESV
This is not the time to doubt the power of our God to act. This is not the time to dismiss His command to pray. Refuse to nod along with the lie that "thoughts and prayers" are of no use. That is propaganda from the enemy, the prince of the air.
He seeks to neutralize the warriors of God precisely because prayers offered to the God of Abraham, Isaac, and Jacob in the name of Jesus Christ empowered by the Holy Spirit have effective in real time on our planet.
We need to pray to receive the mind of Christ on this. We need to be leaders in clear thinking in our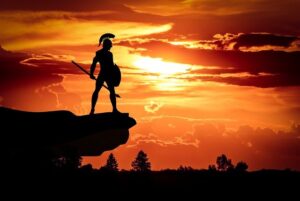 nation, in our communities, in our churches, and in our homes.
Above all, we need to believe God when He says that "The prayer of a righteous person has great power as it is working." James 5:16b. We have received our righteousness through Jesus Christ.
Now is the time for every believer to pray for Afghanistan. Let nothing stop us. Nothing.
Thoughts and Prayers for Afghanistan. The Life-Altering Truth on Which We Need to Act Now! https://t.co/rb6sli1F05 #Afghanistan #Jesus

— Lori Roeleveld (@lorisroeleveld) August 16, 2021