Something Weird from God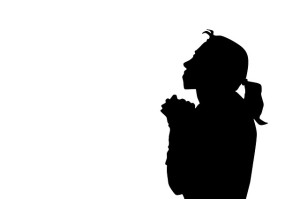 Have you ever heard God impressing on you the need to do something
different?
something unexpected?
something you didn't fully understand?
In June of 2011, I spent an intensive time in prayer
and during that time, God impressed on me an assignment:
visit every church I could visit in my community.
The assignment troubled me.
I wasn't unhappy in my current church.
I wasn't searching for something in my life – at least, I didn't think I was.
I'm not a "church-hopper" and have no desire to be one.
 I don't believe there's such a thing as "the perfect church."
So, at first, I ignored the prompt.
But I kept praying and it kept coming.
I argued a little – it couldn't be something from Him. Why would He ask me to visit churches as though I was sampling.
I don't do that.
I'm a serious Christian.
He kept nudging. He wouldn't let go of it. Seriously. Fine. Maybe He means it.
So, I asked for a reason, a plan, something I could tell other people.
He was pretty clear I wouldn't get that.
I think He mumbled something about my needing the experience of doing something without a plan, about learning to be unafraid of what people think when I go on assignment from God.
All right. He didn't mumble. I heard Him loud and clear.
So, I grabbed the newspaper and made a list of area churches and their times of worship. I decided to journal about my experience of worship in each church so I could tell people I was visiting churches and writing about it.
I went to them all.
Catholic. Episcopalian. Lutheran. Methodist. Assemblies of God. Several flavors of Baptist – including Seventh Day Baptist (they meet conveniently on Saturdays so that week-end was a two-fer.)
I went to churches that utilize a liturgy and one that was so laid back, my son wondered quietly if they'd be passing a joint for communion. One church so full of suspenders and flannel, I dubbed it the "Bubba" church. Another largely comprised of people in their twenties – it was like they invented cool.
Several had gift baskets for visitors. In one church, I was greeted so vigorously, lovingly, and eagerly – received with such kindness and welcome, I went back the next week to encourage them. I almost joined just so I wouldn't hurt their feelings. They were trying to hard and it moved me.
I visited churches with stone and stained glass and churches that met in abandoned grocery stores and movie theaters. Sometimes my family came with me but often I went alone. One church was filled with over 200 people. One service was attended by 12.
Some churches had praise teams with drums and guitars. One used an organ but the organist was sick so the meager congregation sang acapella. In one church, Jesus was a victorious rock star. In another, He was meek and humble, in love with the poor. I even visited the church I'd attended as a child.
Months passed and I was enriched by the experience. My understanding of the churches in the area was expanded. I developed a deeper compassion for all the men and women seeking God in my little community and their efforts to reach out in His name.
But I still had no idea why.
When, after a year, I grew weary and decided to stop visiting around, I wondered if I'd heard God right, after all.
In January 2012, I started a new job.
I serve families who are in trouble.
Part of my job is to ask if they have any spiritual needs. Have they ever attended a church? Are they interested in issues of faith?
It's not a Christian program but we're supposed to invite churches to partner with us in serving families and we're encouraged to connect families with churches if they identify spiritual needs. I love that part.
My clients are scattered through twelve different towns.
My bosses marvel that I seem to have several church connections in every town.
They are amazed at what I know about the area churches and what they have to offer.
We've made unprecedented inroads in partnering with the community of faith in serving families in need.
Frequently, my bosses remark that it's as if someone designed me for this job.
Someone did, I reply. Long before I had a clue what He was up to.
Have you ever heard God impressing on you the need to do something
different?
something unexpected?
something you didn't fully understand?
Do it.