Ingrates!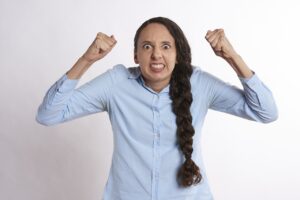 "Ingrates!"
The young staffer plopped himself in the chair in my office and proceeded to bounce a tennis ball off the wall in frustration.
"Do you need to talk?"
He stopped the ball and leaned toward me, pointing his finger. "I spent hours helping those people. Literally hours. I put up with their arrogant attitudes. I listened their complaints. I've gone out of my way for them for weeks and they're just so entitled! I've never encountered such ingratitude. I don't know why I do this anymore. I especially don't know why I would continue doing this with them!"
I thought about it for a moment and then asked, "Was there less money in your paycheck this week than you earned?"
"What? No. Why?"
"Well, you said you don't know why you do this anymore, so I assumed something had happened to your pay. I mean, that's my reward for doing this job. I earn a weekly paycheck that puts food on my family's table. Isn't that why you're working?"
He scrunched up his face. "Sure, of course. But, some people are really grateful and treat me with respect."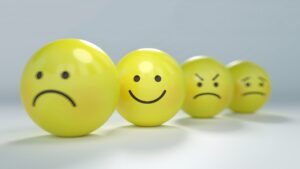 "That's wonderful when it happens, but you receive the same weekly reward based on the work you do, not based on their treatment of you, don't you?"
"Don't you agree those people should have been grateful to me and kind?"
"Of course, but not everyone is. We've hired you to serve everyone, even the customers who aren't grateful." I smiled. "We would intervene if anyone was abusive to you, of course, and I agree it can be extra rewarding when customers respond positively to us. But, we serve all kinds of people here."
As he left my office, I felt as if God tapped me on the shoulder. It occurred to me that often, I plop down in my prayer time and start bouncing tennis ball prayers off God's wall, grumbling about the ingratitude of people He's called me to love.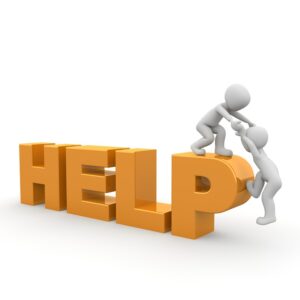 God's so serious about the call for us to reflect His loving nature, He's commanded us to even love our enemies. "But love your enemies, and do good, and lend, expecting nothing in return, and your reward will be great, and you will be sons of the Most High, for he is kind to the ungrateful and the evil. Be merciful, even as your Father is merciful." Luke 6:35-36. ESV
I heard the great preacher, Warren Wiersbe once say that love isn't a feeling we conjure up, it's treating others the way God treats us. If God is merciful to us, we should show mercy. If God is generous with us, we should be generous with others. If God holds out hope for us, we should hold out hope for others.
And we do it, not expecting them to reward us in kind, because we live in evil times. Some will take us for granted. Some won't even notice what we've given. Others will misunderstand us and still others will repay good with evil.
Paul warned Timothy of these times saying, "But understand this, that in the last days there will come times of difficulty. For people will be lovers of self, lovers of money, proud, arrogant, abusive, disobedient to their parents, ungrateful, unholy, heartless, unappeasable, slanderous, without self-control, brutal, not loving good, treacherous, reckless, swollen with conceit, lovers of pleasure rather than lovers of God, having the appearance of godliness, but denying its power. Avoid such people." 2 Timothy 3:1-5 ESV.
So, why do we continue to love or to exhibit kindness or to hold out hope? Because we represent Jesus Christ, the everlasting King. When we say we've given up hope for an individual or a culture or a people group, we're not saying as much about them as we're saying that God cannot overcome the evil in their hearts. It's a poor testimony to give up hope and we live a greater testimony than that.
Plus, we aren't serving and loving others expecting reward from them, because what can other fallen humans offer us compared to the reward of spending eternity in relationship with the perfect, awe-inspiring, holy, creator God who we call Father, by the grace and mercy of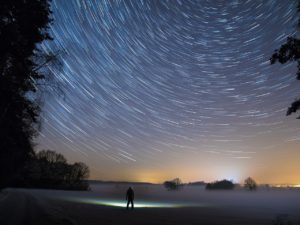 Jesus? If this reward is ours, do we need more? When we've been handed the keys to an eternal kingdom, do we ask others for tip?
I've stopped bouncing tennis ball prayers against God's wall. When others mistreat me, I hit my knees and ask Him to increase my faith, my love, my tolerance for mistreatment and ingratitude so I can better represent Him even through trial.
Of course, I pray for protection, but HIS protection, which is flawless. And, for deliverance from the temptation to respond in kind or to give up hope. For this is the example I see in those believers who came before me and the example I pray I leave for those coming up behind.
Are there ingrates in your world? Take heart, loved one. Greater is He that is in us than he that is in the world. Cultivate a heart that is always grateful for that and trusts that our reward – Jesus – is portion enough.
Ingrates! https://t.co/dCPGG7gb76 responding to ungrateful people you love #amwriting #faith #Jesus

— Lori Roeleveld (@lorisroeleveld) June 12, 2019