CAN WE HEAL THE WOUNDS?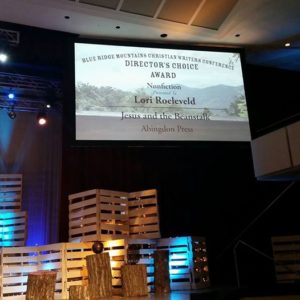 I'm enjoying a much needed vacation and was so pleased to be awarded the Director's Choice Award at Blue Ridge Mountain Christian Writers Conference for Jesus and the Beanstalk (Overcoming Your Giants and Living a Fruitful Life).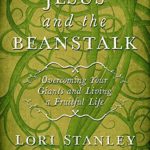 Joining you all in praying for those in the line of persecution and terrorist attack.
Today's guest post is from a dear, godly writer Nancy Wolfe. I'll be back to blogging by the end of next week (Lord willing). 
Love, compassion, truth, bathrooms, refugees, politics, faith.
Taxes, health-care, international relations, rights, obligations.
Conversations are heated. Editorials are harsh and pointed. Social media threads get contentious and off-topic at the speed of light. Not to mention the marches and protests. Taking a knee or making the sign of the cross.
It is everywhere, coming from all directions.
How can there be anything new or surprising?
But then the next shocking issue or image or quote emerges and takes us beyond the pale of possibility. Same old same old.
I don't like it. Not one bit.
Now I'm a pretty smart person – the perpetual A/B student. I pick things up quickly – well, most things (please don't even mention Excel). But nothing I learned at any of the schools I attended has prepared me for the world of right now.
I must navigate ever-so slowly and apprehensively through the daily news events and controversies. I spend time with Jesus and ask for wisdom. I seek out what's really happening before I choose which flag I will fly or which side of the field I take.
But when it gets dicey, I feel pressured to take a side right now. In public. With no time to ponder the implication of my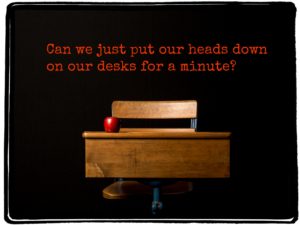 words. Please, can we just put our heads down on our desks for a minute?
Good golly, Miss Molly.
I have read about all of it: bathrooms, refugees, politics, faith, health-care, personal rights. I've read the words of many people, all of whom are convinced they speak the truth – the Gospel truth.
Sometimes this version of the truth is spoken at the expense of love and compassion. Or with a tone that utters "Duh!" And that just isn't OK.
Also, not OK? Smirking as we describe the "other" side, snidely promoting our own point of view. Didn't that really wise man once say, "A fool takes no pleasure in understanding, but only in expressing his opinion"? Proverbs 18:2
Sometimes we snicker amongst ourselves about "their" foolishness. Solomon kinda turns the tables on that one, too … "Do you see a man who is wise in his own eyes? There is more hope for a fool than for him." Proverbs 26:12
So, today, let's not focus on what we say. (Not that our words are insignificant. Jesus was clear about that: "I tell you, on the day of judgment people will give account for every careless word they speak." Matthew 12:36)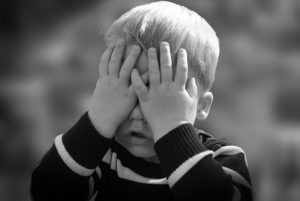 Let's make today about how we say things. About how we listen with both ears and no agenda. How we ask good questions and respond with reason and kindness.
And truth be told, we don't have to listen to duh or endure a smirk or snicker. We don't have to accept someone's personal interpretation of Scripture. That's not me talking – that's Paul: "As for a person who stirs up division, after warning him once and then twice, have nothing more to do with him, knowing that such a person is warped and sinful; he is self-condemned." Titus 3:10-11
Yowzers!
So, my lovelies, let's turn off the bullies and smart-alecks. Let's resolve to walk away from the hurt and attack. Let's start to heal the wounds.
Today, we welcome a well-thought out question or position, free of land mines and grenades. We peacefully join the conversation.
As always, we will be very clear about the bottom line: we are not willing to compromise the beautiful orthodoxy of the truth of salvation. We will not budge one inch.
And, when the hurtful and pompous words about a trivial controversy drive weary souls out of the church or far from Jesus, we will stand together and say, "Enough."
We will love. We will listen. And we will leave the duh, the smirk and the snicker behind.
Today, we will be Jesus with skin on.
After retiring from a career in education, I found God calling me to use this gift to help provide for my family while I help further the Kingdom. Other than being with my family, there are few things I would rather do than create beauty with words – or read other beautiful writing. I'm a believer, wife, mom, stepmom & grandmom, and writer…Nancy K. (Burton) Wolfe
You can enjoy Nancy's blog at https://livingcenter.me/about/
Can we heal the wounds? https://t.co/syKUnypCN1 guest blogger Nancy Wolfe today – representing Jesus today #Jesus #hardtimes #culture

— Lori Roeleveld (@lorisroeleveld) May 27, 2017