An Ode to Guilt and Fear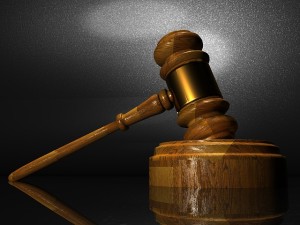 The question on my mind today is this:
What's so bad about guilt and fear? Why can't we bring them out of moth balls for use in the twenty-first century? You know, for Jesus.
Fine. I know the answer. I live on this planet, too, but still, doesn't anyone else miss them?
I grew up in the sixties and seventies so I KNOW that guilt and fear went out of style with poodle skirts and leather jackets.
I was probably ten when I read, "I'm Okay, You're Okay" and signed onto the notion that it's better to help people be internally motivated to change than to try to force change on them using the billy clubs of guilt and fear. I'm with the new-and-improved modern program.
But still,
I kind of miss guilt and fear and I'm thinking that just because they were overused in the decades that came before we tossed them to the curb, does that mean we should completely outlaw their use in the current age?
Maybe we can talk this through together. Here's my thinking.
False guilt is never a good thing. In fact, false guilt is a weapon of the evil one. (You can tell this because it starts with the word "false" which designates it as a lie and therefore, as coming from the kingdom of evil.)
But what about actual guilt?
Actual guilt can be useful.
If a person is guilty of something and has no intention of seeking forgiveness for this something or of changing his or her ways and they FEEL guilty, isn't that a sign of mental health?
I mean, if you are guilty shouldn't you feel guilty?
Guilt can be a guide to alert me that I've ventured onto dangerous ground. Like feeling heat when I put my hand on a stove burner. While that's painful, should I reject the pain or be thankful that it causes me to pull my hand away before there is permanent damage?
I work with many people who have done some very wrong things. Many of them don't plan to change but they don't feel guilty at all. In fact, they have very healthy self-images.
For them, I'm thinking a little guilt might actually be an improvement in their situations and I grow wistful for a time when guilt when was in fashion. For me, the thought of helping people feel comfortable with their sinful state is more frightening than causing them the discomfort of guilt.
Then, there's fear. I used to be totally opposed to fear. I felt that fear was the enemy. Now, though, I'm working on the theory that fear is not the problem but misplaced fear.
There ARE some things of which we should be afraid. Displeasing God. Hurting other people. Growing hardened to sin. Hell.
I think a healthy fear of bad things can help us make good choices.
Once I had a friend who ran a coffee shop. We frequently had spiritual conversations but I never broached subjects that might incite him to feel guilt or fear.
One day, he said to me, "You know what I like about you, Lori? My sister's a Christian like you but she tells me I'm going to hell. It makes me feel bad and I don't like it. You're a Christian, too, but you don't bother me with stuff like that."
I stopped with my coffee half-way to my lips and took a long look at myself in the mirror over the coffee bar before answering. "Wow, friend. I have to apologize for that – to you and to your sister – because, I do, in fact, believe you're headed for hell."
"What?" He exclaimed. "How can you say that?"
I ticked off the reasons on my fingers. "You don't believe Jesus is God. You don't believe you're a sinner who needs forgiveness. You don't believe you need to be saved so you won't trust Jesus for your salvation. In my understanding, if you continue on that path, you're headed directly to hell. Tell your sister I apologize for making her look bad by not mentioning this earlier in our relationship."
"Hey, Lori, you're really scaring me." He said.
"Now, we're getting somewhere." I replied.
Fear. It does a body good – – – when it moves it in a direction away from danger.


So, I get it. I don't think we should try to be the Holy Spirit for other people by attempting to make them feel guilty or by making them fearful
But I also think we should stop walking on eggshells around topics that may inspire appropriate guilt or fear of real danger.


When I was growing up, fear of negative consequences helped me make wise decisions in the face of numerous temptations. Likewise, guilt over sin has motivated me to turn around, repent, and get back onto the path of righteousness in line with God's will for me.
I wouldn't want a life ruled by either of these emotions but they have their place and it's not on the walls of the museum of out-dated ideas.
How about you? Ever want to dust off the guilt and fear in your toolbox and pull them out for use in kingdom building in your sector? Think I'm way off base? Don't be afraid to tell me – even if it might make me feel guilty.