On the Day They Shoot Me Down in My Pew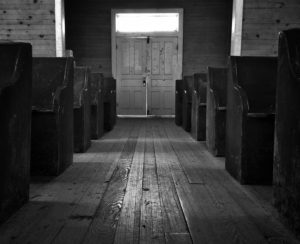 Don't make speeches on the day they shoot me down in my pew, voice raised in praise to the One True God.
Shun the microphones, cameras, and interviews, loved ones, it's a carnival show.
Refuse to listen to the talking heads, politicians, haters, and those with ready answers. They are only now realizing we're at battle, and you and I know the weapons of our warfare are not of this world.
Don't change your Facebook photo with a map of my town the day a stranger I've invited to Bible study kills me where I sit as we pray.
Boycott talk radio, social media, and memes. Don't watch the hours of speculation and public grief.
Close your eyes to my weeping neighbors offering quotes and concern. Pray that my life had an impact on them beyond these fifteen minutes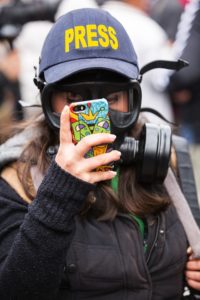 of fame and that any seeds planted in their hearts bear fruit for the gospel of Christ despite (or in the wake of) my passing.
On the day the sanctuary where I worship the Living God is violated by a gunman intent on his own ways, I would rather, my loved ones, you don't skip a beat.
Be about the work, I know you are about, the work of being light in a dark world, for we are not surprised that trouble has come. I am now safe, and trouble will have another day.
Do what I know you do. Kneel in prayer before the sun rises. Read God's Word and listen for His Spirit. Put His Word into action in your home, ministry, workplace, or on some foreign soil.
Raise your children. Raise other people's children. Save those who are abandoned or trafficked or abused. Educate the young. Challenge the older. Treasure the very old.
Heal the sick. Search for the wanderers. Love your spouse. Honor your parents. Serve your community. Serve a community uncomfortable for you to serve. Abandon hate and do the work of reconciliation.
Worship God with your thoughts, words, actions, and resources. Create. Have hard conversations. Encourage. And above all, forgive, and persist in love.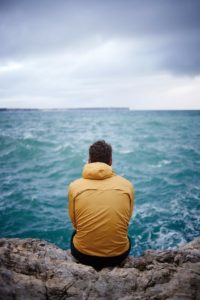 If you add anything to your day, days already filled with the work God has put before you as you follow Him in faith,
if you add anything that day – pray for our young men. Check in with one you know. Get to know one you don't. Support a ministry reaching this struggling, searching, agonizing generation.
If they reject you, pray and redouble your efforts. Try again. These young men are worth our love and every attempt to reach them in the moments of their pain and anger and sorrow.
And then, on the day I am shot down in God's house in my hometown, I want you to gather in yours.
Turn up the lights, throw open the windows and doors.
Let the enemy know that where one is fallen more will rise. Where one light is sent on to glory, another will be set aglow.
Where one heart that beats for Christ now sees Him face-to-face, another will begin to beat for Him anew.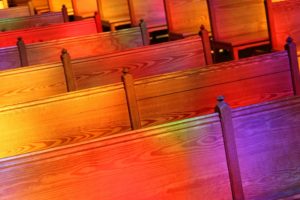 For our God can raise armies from dry bones, and He can further His kingdom amid flying bullets, empty words, and angry young men.
We are children of the God who is love. We will continue to love, even under fire.
(We love you, pray for you, and weep with you, Sutherland Springs. May you feel the presence of Jesus in your sorrow.)
On the Day They Shoot Me Down in My Pew https://t.co/8XBEa41F11 #prayersforsutherlandsprings #Jesus

— Lori Roeleveld (@lorisroeleveld) November 5, 2017