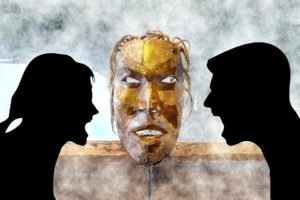 Are you as tired as I am of all the talk?
It's as if the air is peppered with speech bubbles loaded with expletives, punctuation marks, angry statements, and words of complaint, argument, indignation, or offense.
They pounce at us from the lunchroom at work to the car radio, from the television at night to social media by day. We receive emails, listen to sermons, and endure pronouncements from zealous family members or friends declaring positions and prophecies.
It's as if we've slung backpacks over our souls and every word is another rock added to our burden. Continue Reading →