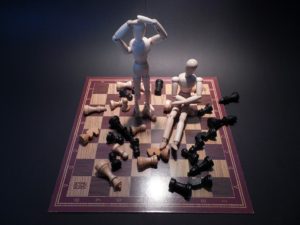 Sometimes you think you're getting somewhere, you know, with this whole growing up in Jesus business.
You're hitting your Bible regularly and going deep, not just the quick pass over a verse and a thought but digging in and rocking it. Your prayer life is consistent and gets more involved than "Help!" and "Please!" (Not that those words don't feature frequently.)
They know your face at church and well, you get the point. You're no soul slouch.
Then, whammo! You hit what is apparently a giant spiritual pothole of what was that? Continue Reading →