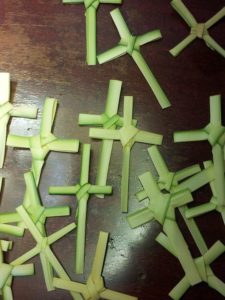 To Those Seeking to Destroy the Church of Jesus Christ on Holy Week,
You think if you spray the walls of our churches with our blood, this will silence the truth. In truth, blood is nothing new to the church. The blood of Jesus Christ was shed for us all. The blood of those slain by humans cries out to our Father God and He hears the testimony of the dead.
The blood of the saints is a river that flows through human history since the death of Jesus Christ. You haven't caused it – you've been caught up in its riptide. Better to join the river of blood than to be crushed upon the Rock when He comes. Let Him who has ears to hear, hear the truth.
You think you will control us or our message with your guns, your bombs, your terrorist claims. In truth, you control nothing.
Our lives are in the hands of Jesus Christ. This week, of all weeks, we remember that He laid down His life; no one took it from Him. We are His people. The timing of your acts this week perfectly coincides with His reminder to us that those who think they are in control, have no lasting power. Continue Reading →