Don't Treat Jesus Like a Baby – A Deeper Experience of Advent -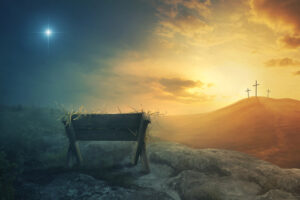 Dear Fellow Adventurers:
I love the challenge of seeing Jesus anew every Advent. While some aspects of the season don't change, my life and the world around me are in a constant state of transformation. If you're like me, it's easy to focus on the busy-ness of Christmas, missing Jesus along the way.
During Advent 2013, I posted one seasonal blog each day. The response to those posts was tremendous so I've compiled these thirty-two into a devotional for readers to use beginning the first Sunday of Advent and continuing through New Year's Eve. My prayer is that by reading them and the suggested scriptures, you'll carve out a moment each day where you connect with Jesus.
This is my gift to you, loved ones. If you find it meaningful, please let others know they, too, can receive it free by subscribing to my blog at www.loriroeleveld.com.
Let me know what you think. I love to hear from readers. Drop by the blog. I'll be posting new Advent material there. Know that I'm praying for you through the holidays.
When you read my books, Running from a Crazy Man (and other adventures traveling with Jesus), Red Pen Redemption, or Jesus and the Beanstalk (Overcoming Your Giants and Living a Fruitful Life), The Art of Hard Conversations: Biblical Tools for the Tough Talks that Matter, I'd love to hear your response to them, as well! There's a team of people praying for readers of that book – that God will grant all of us the courage to continue in the adventure to His great heart.
Merry Christmas, loved ones. Here's to safe travels and great adventures in the year to come.
Mercy and Grace, Lori
Download Don't Treat Jesus Like a Baby – A Deeper Experience of Advent