Is Deconstructing My Faith Our Only Option?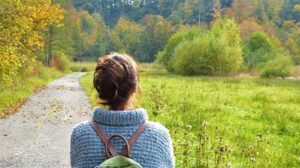 The church of Jesus Christ can be a terrible let down.
Everyone from immature or backslidden believers, false teachers, outright wolves, and misguided yet well-intentioned souls can create pain and sorrow in the lives of other Christians.
Everything from boredom to legalism, deception to downright abuse can occur to dishearten even a long-term Christian. And one option when this pain comes is to deconstruct our faith, denounce all we once held dear, walk away from Christ altogether or at least, reimagine what following Him looks like – usually apart from a traditional faith community.
The media adores deconstructionists.
They make for provocative interviews.
They often raise great questions and highlight areas where some parts of the church require attention, correction, or repentance.
Unfortunately, they can also present escape into deconstruction as the only viable, self-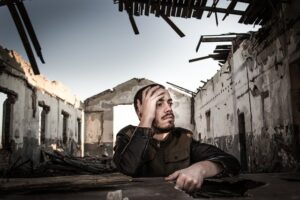 respecting option for people facing pain or disappointment in the church.
Deconstructionists are easy poster children for people with agendas, but we should be careful about treating them as anything other than eternal souls loved by God, struggling with life's great questions.
How to Respond When People Deconstruct Their Faith
Jesus loves people who are deconstructing their faith. His love doesn't stop because they are asking questions or seeking other answers or denouncing biblical teaching. And neither should ours.
To approach those engaging in deconstruction with judgment or condemnation is to represent ourselves and our insecurity, not our God.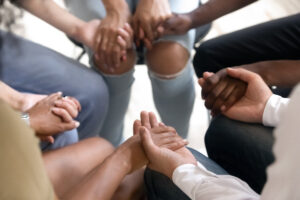 But, those of us who have experienced pain in the church – hardship, disappointment, betrayal, false teaching, deception, and even abuse – but have chosen to remain – should also speak up about the path we've chosen and why.
I have experienced deep wounds from other Christians. Not just once, but many times in the over fifty-five years I've been a believer.
Like the pastor who violated the sanctity of private counseling sessions and shared my personal struggles publicly during a church conflict.
Or the time I led a church youth group, built it into a sizable ministry, created a job for a youth group leader and was then informed by the church elders that I would be ineligible for the job because I'm a woman.
Or the spiritual director I turned to for support during a devastating time in my life who only wanted to talk about himself and ask me to advise him about his problems with the same person who hurt me.
I've experienced church splits, divisions over music, leaders hiding moral failure, and relentless debates over women's roles. I've witnessed people hurt one another over small differences like the order of service and great divides like we've seen in this last presidential election.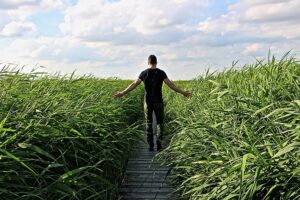 I've been exhausted, worn out, and dragged down by prolonged church debates, foot-dragging over minor changes, covert sexism, racism, and nationalism, and by people using Bible verses to clobber one another emotionally. I've seen brutal legalism and rabid licentiousness each devastate individuals and congregations.
Why do some people stay in the church after being let down?
Have I been tempted to deconstruct my faith? Absolutely. And yet, as I approach the age of sixty, here I stand – for today, anyway, by grace. Continuing in the faith I received on my knees as a child when I responded to the altar call in a televised Billy Graham Crusade.
Have I considered other faiths? Of course. Have I ever considered walking away from faith all together? Maybe once. Has it ever crossed my mind to give up on local churches and just take my spiritual life virtual? It has.
What makes the difference between someone who witnesses or experiences wounds,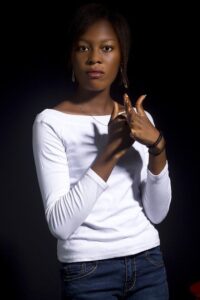 disappointments, and disagreements in the church who chooses to deconstruct her faith and one who remains engaged?
If I were to believe those telling their deconstructing stories, it may be because I haven't examined my faith or that my social construct is built around a particular faith community and it would cost me too much to walk away.
Perhaps I've been brainwashed by the patriarchy or I have an unenlightened approach to God and to Scripture. Some would guess I am unaware of science, changes in sociology, or out of touch with today's headlines because I've immersed myself so far into Christian culture, I can't find my way out.
Others would wager I am more committed to religion or denomination than I am to Christ, I've been deceived by the devil, or I carry on a lazy faith. Some would speculate that I have a low IQ, haven't really read my Bible, or am rigid and judgmental by nature.
Obviously, I don't believe they would be right on any of those counts.
I can't speak for those who walk away from Christ or from a biblically grounded expression of faith. I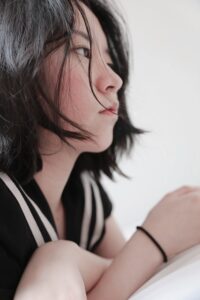 can't speak for those deconstructing their faith. I can only say what I've done when devastating experiences tested either my understanding of God or my relationship with the Christian community.
Of course, I have left some churches. I have opted not to sit under certain leaders or to commit to certain denominations because of differences I have with their teaching or with their practice. Still, I haven't chosen to abandon my faith, reimagine my theology, or to denounce Jesus as the only way to salvation.
I'll discuss what I have done in my next post.
As a preview let me just say I believe it has to do with acknowledging but then deconstructing my pain over my faith and believing the parts of the Bible that clearly warn the church will fall short, but that Jesus prevails.
More on that next post.
What about you?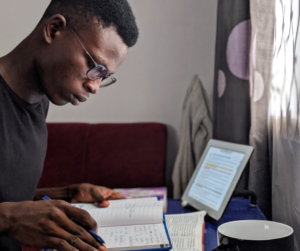 How do you respond when celebrity Christians walk away or when you read interviews with everyday believers who are deconstructing their Christian faith and proclaiming it as freedom?
Have you experienced pain or let down in the church? How did you respond? What steps or stages did you go through and how is it that you have held on to Christ and remained engaged with His church?
Why, do you think, is it easier to publicly discuss leaving the faith then it is to discuss remaining engaged with it?
Let's begin a conversation. Holding onto faith is not going to get any easier. Let's learn to talk about holding on.
Is Deconstructing My Faith Our Only Option?https://t.co/KxsObkP8Z3 #deconstruction #faith

— Lori Roeleveld (@lorisroeleveld) March 24, 2021