Five Ways to Be an Older Woman Younger Women Can Hear
They're not listening.
This is the complaint I hear from my contemporaries about the next generations.
Women of a certain age worry about the generations coming up behind us.
We know we have a biblically-ordained responsibility to reach and teach younger women, but we flounder in this task. Largely because we view it as a task to be done, rather than an art to be practiced, an adventure to be lived, an act of love to be expressed with our whole being.
There's a lot I don't know about reaching the next generation. (I invite anyone under forty reading this to share your thoughts in the comments.) But, we all have to start somewhere. Certainly, younger generations are responsible to have ears that can ear, but older generations must do their part.
Here are five ways to be older women younger women can hear.
Live a Great Story – If the only Jesus-story or testimony you have to share is three decades old, it's time to update your God-card. What exactly are you doing with this freedom Jesus died to provide?
If you're reading your Bible, praying, obeying, worshiping, serving, giving, and sacrificing, there should be stories. If there aren't, check in with a mature believing friend and ask God to refresh your assignment.
Don't get stuck in a lesser story than Jesus designed you to live! Genuine, mature faith deepens like wine. Religious practice alone, like old bread, grows stale with time. Younger women yearn to be part of a great story. Older women living one will earn their attention. Once you have it, invite them to join you.
Vision Forward, Not Back – One of most ignored Bible verses is Ecclesiastes 7:10, "Say not, 'Why were the former days better than these?' For it is not from wisdom that you ask this." Older woman are too often walking in the path of Lot's wife – so busy looking back they've been left behind.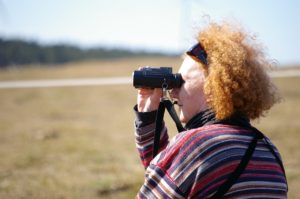 Travel light into tomorrow. Leave the past where it belongs. They weren't better days, they were just different. Jesus is in this day and where He is is where we need to be, even when times are hard.
God designed you for these times. He designed you to be an older woman in these days. If your focus is the eternal adventure stretching before us, your eyes will be full of light. If your focus is the past, you risk the fate of Lot's wife, simply a cautionary footnote who ended her future trying to cling to her past. We may not share a similar past with younger generations, but we share today, and we could be friends into eternity, so keep your vision focus forward and you'll find more opportunity to make connections with youth.
Know Something About the Culture – Seriously, watch a movie made in the past five years. Check out a television show that's not on TVLand or MeTV. Listen to the radio. Read a best-seller. Explore modern happenings.
If God called you to the mission field, you'd explore the culture. He's called you to the next generations. Explore their culture – and not like it's a smelly fish – like it's a fascinating puzzle. Invite younger women over to binge watch something with them on Netflix or listen to their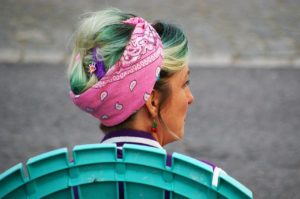 favorite musical artists. Trade off watching one of their favorite movies followed by one of yours. Ask them what attracts them to their entertainment choices.
Start a book club and invite the younger women. Switch off book choices by generation. Have a makeover weekend where the younger generation makes over the older and vice-versa. Be teachable, accepting, and curious. That's a combination that is the foundation of role models. Laugh Easily. Love generously. Re-invent old age.
Be Vulnerable, Available, and Present – No matter how old we get, we're sinners saved by grace alone. As we mature, we begin to get some things right, but we still fail. We don't know everything. Forget the fake. Park your pretense. Let your vulnerability surface.
Confess your failures. Tell younger women your fears and needs. Be emotionally available and wholly present with the young woman beside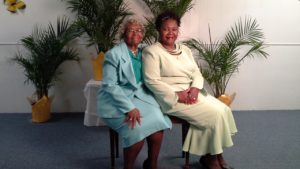 you. Listen to her. Ask questions. Let time go lightly when she's around. Be willing to go where she is when she's available to talk. Younger women don't want someone who's perfect, they want someone who's present.
Start an advice club where women share wisdom across generations. Older women can ask advice about talking with their daughters. Younger women can seek advice about careers, growing in faith, men, managing money. Single women can share counsel across generations. The middle generation can ask advice about dealing with aging parents. Widows can discuss dating with the thirty-somethings. We'll get past the issues that divide if we don't hide.
Finally, keep growing up. In this phase of life, we may be seniors, but in the light of eternity, we've only just begun. In 2 Peter 1:1-10, he lists eight qualities (faith, virtue, knowledge, self-control, steadfastness, godliness, brotherly affection, and love) that if we have them in increasing measure, they will keep us from being ineffective and unfruitful in our knowledge of Jesus. If we don't increase in these qualities, we are nearsighted to the point of being blind. Make every effort to grow in these qualities and we'll be effective and fruitful with the generations coming up behind us.
We lose a lot as we age. Here are some things to intentionally lose for the sake of building the kingdom in younger women – fear, a critical spirit, inflexibility, arrogance, hypocrisy, and pretense. We each contribute to the culture of women in the kingdom of Christ. What does it look like in your corner?
Add to my list. Comment with your own ideas about being older women younger women can hear.
Five Ways to Be an Older Woman Younger Women Can Hear https://t.co/kr7HwiK7R6 #Jesus #women #Christian

— Lori Roeleveld (@lorisroeleveld) March 13, 2018