I believe in the power of story as a conveyor of truth, a catalyst for change, and a cornerstone for revealing Jesus Christ in our lives every single day.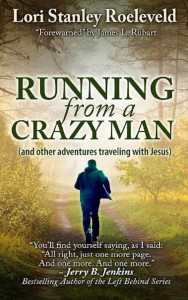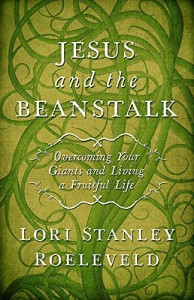 Newly released is Jesus and the Beanstalk! I cannot wait to share this exciting book with you. It's available now from Abingdon Press and I promise it will help equip you to topple the giants in your life and live more effectively for Jesus.
I wrote my first book, Running from a Crazy Man (and other adventures traveling with Jesus), to encourage the believer who has encountered troubles and trials in the Christian life, the weary believer who has pulled to the side of the narrow road and needs encouragement (or a kick in the pants) to continue. I hear from readers that it's like sitting across from a good friend over a cup of coffee and having a real conversation. That means so much to me! I hope you'll love this collection of short, short chapters filled with humor, biblical insight, and the struggles of the weary Christian's heart worked out with the power of Jesus.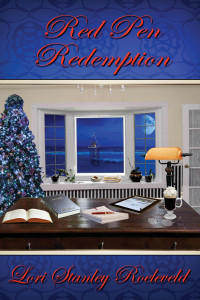 My new book, Red Pen Redemption, is a Christmas novella. Helen Bancroft is not a sweet woman and this is not a sweet story. What would you do if God took you up on a dare? Helen Bancroft's led a good life and feels no need for her daughter's Savior. When God accepts Helen's dare to edit her autobiography and prove her righteousness, she's in for a lesson in her own history. One woman's journey from unbelief to acceptance turns into the Christmas Eve adventure of a lifetime beneath the red pen of Christ's mercy and grace.  I wrote this story with love for all my friends who pray for unsaved parents and hold out the hope of Christ to them even into their eighties and nineties. God has surprises for us even when we think the adventure is close to an end.
Subscribe here for updates on upcoming books.