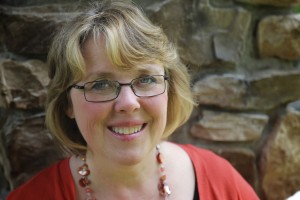 Lori is a popular workshop leader at writing conferences and women's retreats.
Her engaging energy, relevant illustrations, humor, and writing skills combine with 30 years of experience teaching and training in group dynamics make her a valuable resource for conferees. Below are some of the writing/creativity workshops in Lori's toolbox.
Roeleveld Faculty Proposal Writing Workshops and Classes 2017-2018 to Download and Print or View
(For general non-writing workshops – CLICK HERE.)
Lori  has served on faculty for New England Christian Writers Retreat 2014, 2016, and 2017, Cecil Murphey's Writer to Writer Conference (Hershey, PA)  and Murfreesboro, TN 2015, Blue Ridge Mountain Christian Writers Conference 2015 and 2016.
WORKSHOP SAMPLING
Blogging – Beyond Platform (Available as a workshop or an extended class)
Blah, blah, blah, blog. Is that how you feel when people tell you that you should be blogging? So, you're stalling. Or maybe
you have blogged and it hasn't worked out the way you'd hoped. I'll teach you some key steps that will make the experiencing of blogging useful for both finding your voice and locating the people God wants you to reach. You'll leave the workshop with a vision for you blogging that goes beyond platform, a deep understanding of your target reader, topics for your next thirty blogs, and a host of tools to revolutionize your blogging experience.
10 Disturbing Ways God May Use Your Writing  (One-hour workshop version or expanded one-day workshop version)
You have a plan for your writing. You have goals and dreams. God does, too. What happens when they don't line up the way you thought they would? In this workshop, you'll learn ten disturbing ways God may use your writing gift, how to survive the disconnect between your plans and His, and why how you handle the disconnect matters. Warning: This is a disturbing workshop. Be prepared to leave unsettled. You've been warned.
How to Tell the Story Only You Can Tell (available as a workshop or continuing class)
God's story has intersected with your story, and that intersection is the place of your testimony. You're bursting to tell others about the work of God in your life but you're not sure how. Everyone at home tells you to write a book but is that the only avenue for delivering your story? In this workshop, you'll learn tools for determining your message and developing the best vehicle to deliver it. Using this method, you'll not only know how to tell your story but you'll have a head start on finding your audience, speaking with agents/editors, and marketing.
Creative Hearts Ascend (A series of studies on developing creativity in the context of faith using the Psalms of Ascent. Perfect for a weekend retreat, a weekly series, or a one-day workshop.)
Creative Hearts Ascend: Soul keeping for the Creative Christian (1-4 session workshop) Nurturing a creative soul in the context of a relationship with Jesus is an art. It takes time, discipline, and a heavy dollop of weirdness. In this class, we'll use the Psalms of Ascent as a launch pad for exploring issues of faith and creativity. Topics include Making Peace with Creative Tension, Transforming Suffering into Art, Accepting Strange Travel Companions, Nurturing and Protecting Your Creative Mind, Reverent or Risky – decisions every Christian creative must make, and more. Participants will participate on a soul-baring level (or be called out) and there will be time for everyone to play in the sandbox. (This workshop is based on the 2013 First Place Winning Bible study Creative Hearts Ascend).
Creative Hearts Ascend: Using Your Creative Gifts to Free Others (1-4 session workshop)
Imagine tapping into the creative potential of every member of your congregation or small group. Imagine appropriating this potential to empower individuals to understand God's Word. And what if this creative power could help build Christian community and reach the unsaved? Writers who teach or who create
Bible studies and curriculum will benefit from this class on creative methods to help people connect with God and with one another while studying His word. Your creative perspective is exactly the tool needed to engage introverts, hands-on learners, and other creatives in a deeper understanding of Jesus. This class will provide a nuts and bolts understanding of engaging with God's word through creativity, reaching all types of learners, understanding group dynamics, and building com
munity through non-threatening creative exercises.
On a Mission from God – Called to Write but Clueless about How (Practical workshop (1/2 day, full day or week-end) on the steps to take if you feel God has called you to write) This workshop is designed for beginning writers. Introduction to Christian writing 101.
The Jesus Connection (engaging your teenagers with God's word) (One-hour workshop version or expanded one-day workshop version) (tailored to your needs)
God Was My Escape Plan (where my story intersects with Jesus' story – 30 minutes)