Take Heart! Coaching
Workshop description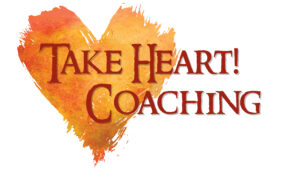 You may benefit from Take Heart coaching with Lori if you're:
Are you discouraged? weary? wondering about quitting? Feeling stuck or ineffective?
Are you looking for spiritual guidance, growth, or direction based on God's Word?
Are you a Christian writer, speaker, pastor or ministry leader hoping to impact others with your words.
Are you hopeful, ready, and eager to take your communication to the next level?
Are you facing a personal crisis and wondering how to navigate publicly as you recover?
Lori is an author and speaker with decades of experience writing, teaching, and ministering to others. She's authored 4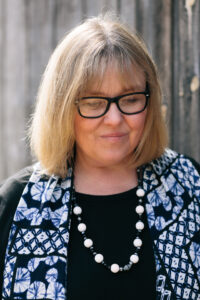 award-winning books (with book five due to release 9/22 and book six in the works) and contributed to ten others (and counting). Her blog has had one post go viral (over 2 million views) and at least one other shared on Facebook of 87k. Lori has degrees in Psychology and Biblical Studies. Lori has a heart for using every skill to serve God and others. She knows what it's like to face overwhelming barriers, to want to give up, and to continue the work through personal crises.
Coaching Investment Schedule and Fees : Lori offers a free 30-minute introductory session to ensure there's a "good fit" for a successful partnership. **Ask about pastoral discounts for pastors of small churches. Contact her to schedule your free session at lorisroel@gmail.com
Sessions are 60 minutes in length. Coaching sessions will be conducted by phone, Zoom, or face-to-face as applicable. Packages include a specified number of unscheduled "Lifeline" calls anytime (prior to the final session) you need a quick response or brainstorming partner to deal with a problem or dilemma. Not to exceed 20 minutes. (For feedback on 20-50 pages of WIP, there is an additional $40. reading fee on any package.)
Take Heart Coaching Packages Revised 4.23.22
Endorsements:
"Being a Writer Coach is about more than crossing t's and dotting i's. The goal is helping writers communicate life-changing truth through writing that speaks to the heart. Twenty-five years ago I discovered that skill in Lori Roeleveld's opinion articles in the Providence Daily Journal. Her four books since then show book editors also recognized that skill. Now writers can absorb what it means to write for life change by engaging Lori as a Writer Coach. You'll be amazed how much you can learn from her—and what a difference it makes when you approach an agent or even w"hen you self-publish."  – Les Stobbe, an active agent for 19 years and Executive Editor of the Jerry B. Jenkins Christian Writers Guild, Stobbe also serves as director of International Christian Writers.
"I worked with Lori and she helped me figure out what I wanted to say on my website. She didn't change my mind but helped me cut through the clutter to zero in on my message. I HIGHLY recommend working with her!" –Robin Luftig, author of Ladies of the Fire, and God's Best During Your Worst.
"Lori Roeleveld is the coach I've always wanted. Her years of writing and speaking experience enabled her to ask me thought-provoking questions, offer insightful observations, and provide creative suggestions I hadn't considered. I whole-heartedly recommend her to anyone seeking to grow as a writer or speaker. " – Meredith Mills, Dazzled by the Son, https://meredithnmills.com/
Workshop includes
Schedule a free 30-minute "do-we-fit" session (45-minute is you're considering the Crisis Coaching Package).