Heart Rehab – Emergency Support for a Fading Heart
Suitable for Every Christian who feels at risk of losing heart. Every Christian feeling their life is out of balance or askew.

4-6 sessions

Request Information
Workshop description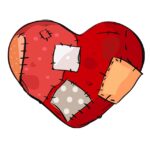 Heart Rehab is a 4-6 45-minutes sessions coaching course I designed out of my own life experience.
I was feeling fragmented, scattered, running in a million directions at once and feeling as if I was never enough. Someone told me to balance all the hats I wear but in the process, God whispered that it's not about the hats on my head but about the health of my heart.
This led me to a four-chambered review of my loves, my communities, my calling, and my rest – which all flow from a heart surrendered at the cross of Christ. Let me walk you through this process that is simple but profound.
Workshop includes
Using God's Word, heart-reviving questions, and your feedback, together we'll rehab your worn and weary heart in a way that also rejuvenates your energy and renovates your approach to your calendar and your to-do list.
I don't charge a set fee for this course but ask only for whatever you feel you can afford when we're through.