Invisible: The Pain and the Power of Living Unseen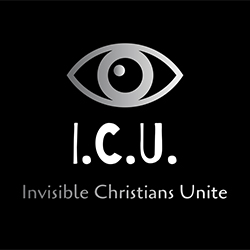 Do you have a story of feeling invisible? Have you felt invisible but you have a story? Would you like to recognize a Christian acting like Christ who thinks he or she is invisible? Invisible Christians Unite – We are seen by and secure in Jesus so in this world, we can live unseen, but unafraid. We can risk being seen. We are free.
Inhabit your freedom. Tell your story here.
(Feel free to sign your name to your story or to write anonymously – Jesus knows. Watch what He will do with what You share!)