Yelling "Jesus" in a Crowded Theater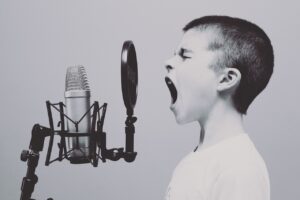 Like so many of you, I read the book of Acts and want my life to look like that of the first followers of Christ.
It doesn't. But, there's no reason it can't. None.
We live in times like that into which the early church was born. Political superpowers. Factions. Arrogant leaders who wish to be unrivaled, worshiped, followed. Rampant idolatry. Civil unrest. Culture wars.
And BAM, the Holy Spirit arrives like fiery wind and men and women who fled in fear, hid from sight, cried, denied Jesus in the hour of His greatest need, these same formerly fishermen unschooled in persuasive speaking – they became unstoppable, spiritual forces who would eventually die rather than deny the truth of Christ's resurrection.
Certain. They were certain of Jesus Christ.
Humble. They were humble because they knew who they had been without Him.
And this humble certainty rattled the reigning powers who feared the mobs they pretended to control.
Facing beatings, arrests, imprisonment, stoning, exile, death – they who had formerly fled now defied and proclaimed Christ, the crucified,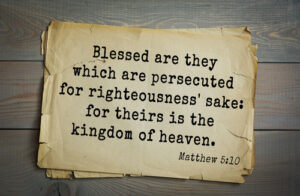 the only name by which anyone can be saved – Jesus.
They spoke truth to power without hesitation and when threatened, beaten, and warned – they prayed for boldness – not deliverance – boldness.
It's crazy that living in times where everyone is encouraged to "speak their truth" and to "own their story," there's small tolerance for talk of God. Almost none if that God is THE GOD, Jesus.
A time will come when it will be illegal to yell "Jesus" in a crowded theater. We're almost there now. Can you hear that particular horse ride?
I tested it this week – because I'm praying for boldness and asking for opportunities to mention the only name by which anyone will be saved.
A group on Facebook was engaged in a heated discussion because one member had been spamming repeatedly with "inspirational" memes. Some members were annoyed at their religious nature and the conversation was turning decidedly against any mention of religion in the group.
So, I mentioned Jesus and how much I love Him and couldn't imagine that He wouldn't, on occasion, insist on showing up in the group,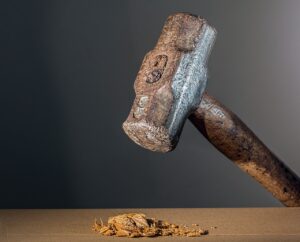 because He loves the people in the group.
The slamdown was immediate.
I was actually awed by the speed and force.
But, you know what? I was fine. And, some piped up in defense of me (and Jesus, by association) and a couple others (not many) but a couple others find courage to "like" my comment and even to add their own. The initial slammer agreed to tolerate me for the time being.
Another time is coming.
And so, I'm praying for boldness now and exercising certainty and cultivating humility by the grace of Jesus.
Because one day, I may need the certainty and boldness and humility to shout "Jesus" in a crowded theater, so I'm learning to follow Jesus as He walks on water now because that looks easier than facing that eventual mob.
The deception increases – it rises like floodwater.
The stakes have never been higher (not for those of us who believe because we know the end of the story – we're fine) – but for those who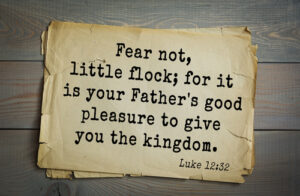 don't yet call out in faith to the Son of God, the risen Jesus.
We must remember the ones who came before us and their warning to the men and women of their times that echoes now to us:
"Repent therefore, and turn back, that your sins may be blotted out, that times of refreshing may come from the presence of the Lord, and that he may send the Christ appointed for you, Jesus, whom heaven must receive until the time for restoring all the things about which God spoke by the mouth of his holy prophets long ago. Moses said, 'The Lord God will raise up for you a prophet like me from your brothers. You shall listen to him in whatever he tells you. And it shall be that every soul who does not listen to that prophet shall be destroyed from the people." Acts 3:19-23 ESV
"And there is salvation in no one else, for there is no other name under heaven given among men by which we must be saved." Acts 4:12 ESV
The greatest danger of our times is not that there are many unsaved people who don't believe God, it's that there are so many Christians who don't.
Believe Jesus enough to speak His name with humble certainty.
Certainty will come as we spend time with Jesus. Humility will come as we speak up and engage the hostile crowd and present truth to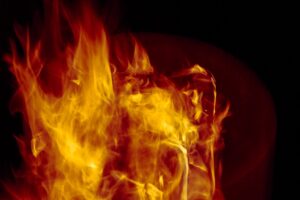 power.
Boldness will come as we inhale the breath of God and exhale holy fire. The name of Jesus is that flame and we dare not try to contain it when it burns for release into these days.
We are equipped and designed to represent Him now. Believe this now, in Jesus' name.
Yelling "Jesus" in a Crowded Theater https://t.co/C62UFl9maT holy boldness #Jesus #HolySpirit #leadership

— Lori Roeleveld (@lorisroeleveld) July 10, 2019