Why the Leaders of North Korea have More Insight than Many American Believers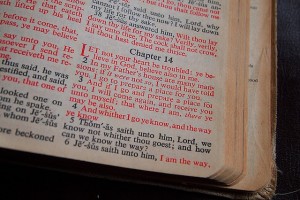 Here is a tragic blog post that writes itself:
The Bible contains the thoughts, ideas, words, stories of the Creator of the Universe and has the power to transform us no matter how lost we are.
And yet, these three truths exist in my world
One: There are countless American believers who own dozens of Bibles, none of which they've read today. Despite the availability of multiple copies in their vernacular, they haven't read the Bible through even once and prefer to consume their scripture in brief verse bites. The most scripture many American believers read is when other people post a verse on their Facebook status.
Two: There are North Korean believers, deprived of the most basic freedoms, who wait desperately for Bibles to drop from the sky sent by believers with a measurable understanding of its power. These same North Koreans are being executed publicly for possessing this dangerous book.
Three: There are North Korean leaders, enemies of the faith, who have a deeper understanding of the power of the Bible than most American believers. They know that allowing captives to read it will move them closer to freedom.
If this post produces a guilt trip – that's okay.
But don't wallow in it. Do something about it:
In honor of those North Koreans who lost their lives for possessing a Bible, let us all commit to reading ours tomorrow instead of watching TV or movies or Youtube
and to remembering (by experiencing) the power of the Word of God and the privilege of having access to it.