When We Gaze into the Wrong Mirrors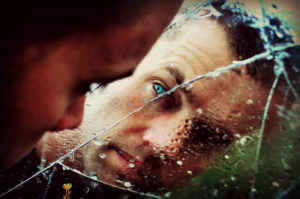 I've been looking in all the wrong mirrors, but I'm done now.
Mirrors can deceive. Stores install trick mirrors designed to make clothing appear more flattering. Carnivals line the walls of their fun-houses with warped mirrors that distort our perception. Magicians use mirrors carefully angled to create illusions that mystify and delude the audience. Cracked mirrors mislead us into seeing a disfigured view.
It was no stretch for the weavers of fairy tales to arm wicked queens with mirrors that told them precisely what they wanted to hear. Or to have evil sorceresses trap unwitting slaves inside looking glasses. We know that Alice found a fantastical world when she stepped through her frame.
Even armed with all this backstory, we still fall for the mirror trick.
The mirror the world sets up when it reflects its perception of the church draws us in, doesn't it? We want so desperately to reach them, to teach them, to breach the gap between us, but we're just as likely to become trapped like the wicked queen's mirror-slave. The world says the love we offer in Jesus' name looks off to them, imperfect, flawed, less than what they'd hoped to receive, so we try to clean up Jesus' love, spin it in their favor, dress it in the fashion of the day and how wrong is that?
God is love. He defines it by existing. The world does not instruct Him in His own being and we shouldn't listen when they try.
Sometimes people feel guilty because they are. Sometimes folk feel unwelcome because they hear the truth spoken and know their life is a lie. Sometimes individuals feel uncomfortable because the comfort they love is killing them, an elevator shaft to death.
Being in the presence of true love can be a lot to handle. It can be downright unsettling. Some people choose to walk away, to hide, to scoff, or to deride. The way being at a funeral inspires some to awkward giggles, so being in the presence of true love can evoke unpleasant reactions. It has inspired some to turn on love, nail it to a cross, and cheer on its demise.
So, why do we make adjustments (you know, us, the church) in the mirror the world holds in its hands?
What fools are we when the world tells us what love looks like and demands we upgrade the God we present to them for their comfort and we fix ourselves to match the reflection they desire? Sometimes I fall prey to that. I squirm in their twisted mirror and wonder why I've been saying one thing when clearly they want to hear another.
Thank God for His Word – the perfect mirror on which to reflect.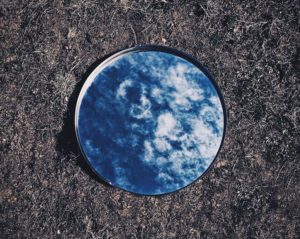 "But be doers of the word, and not hearers only, deceiving yourselves. For if anyone is a hearer of the word and not a doer, he is like a man who looks intently at his natural face in a mirror. For he looks at himself and goes away and at once forgets what he was like. But the one who looks into the perfect law, the law of liberty, and perseveres, being no hearer who forgets but a doer who acts, he will be blessed in his doing." James 1:22-25
The truth causes discomfort. To the guilty it causes guilt. To those who want to compromise truth or dress it up or mix it with lies, it puts out the unwelcome mat. Love and truth are one in Jesus Christ. The love He offers is comprehensive, original, all-sacrificing, full of grace, light, and power but to love Him is to obey and to obey is to change. That's why we look into a mirror, isn't it? To find what needs change and change it. He provides the power but we submit to change.
The world is truly full of smoke and mirrors. They don't reflect truth so we need to reject them. We need to refuse to believe their distorted view. We need to gaze often and long into the true mirror of God's Word and then do what it says.
Imagine trying to make adjustments in a world filled with fun-house mirrors. The exhaustion. The futility. The absurdity. Imagine the relief of encountering a true reflection.
That's God's Word. It's not a book of rules – it's the looking glass that leads to the path of freedom. **Objects in the mirror may require adjustment, change, transformation. 
When We Gaze into the Wrong Mirrors https://t.co/ErPfqgWmdQ #amwriting #MirrorMirror #Godislove

— Lori Roeleveld (@lorisroeleveld) May 13, 2016