When There's Sorrow in Your Silent Night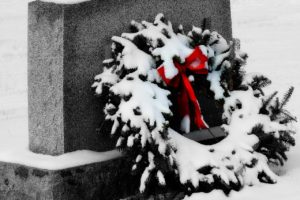 Jesus' birth came at an inconvenient time for Joseph and Mary. I deeply appreciate the inconvenience of the original happening as Christmas approaches this year.
As I write, my father is on hospice, growing weaker daily. I treasure every moment with him even though I know his death is merely a doorway to eternity and we will be together again one day.
These days are challenging enough balancing a demanding job, writing, and spending time with my parents. Adding holiday pressure would push anyone over the cliff of stress.
I won't be taking that leap, however.  
The Jesus I know, the one we celebrate at Christmas, assures me daily that his "yoke is easy, and His burden is light." (Matthew 11:30)
So, I'm not concerned in the slightest that He's measuring my love or devotion for Him by the decorations in my home,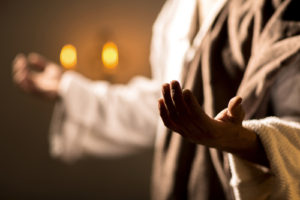 the smile on my face, or the number of church services I attend in December. It's long been my understanding that Jesus places no pressure on us to "make Christmas special." Christmas is a lovely day, rich with significance in my life, and full of opportunities to honor Jesus,
but so is today, and tomorrow, and the next.
It serves no one for me to become exhausted and short-tempered over cookies or shopping for "Jesus' birthday." I don't only represent Jesus on December 25th. I represent Him every day at work, to family, to friends, and in my community. I can represent Him through sorrow and lament as powerfully as in seasons of good tidings and great joy. Not by pretending they aren't real or that they don't affect me, but by testifying to Jesus' presence through this trial.
Are you experiencing a season of sadness during this Advent? Are there emotional demands during this time that leave you wondering if you have the resources to celebrate? Remember that there is "therefore now no condemnation for those who are in Christ Jesus." Romans 8:1 ESV
Not even at Christmas.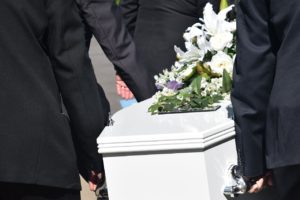 Of course, the evil one will join forces with our own pressures and expectations to try to inject guilt into an already emotional time, but we can rely on the Holy Spirit and the power of God's Word to defend us and keep our minds clear. The valley of death is one that we all must walk whether on our own or with loved ones, but we never walk it alone – Jesus is with us and isn't THAT the message of Christmas? God WITH us, Emmanuel, even in this.
So, what do we do during our season of an inconvenient Christmas? We can take our cues from the original humans inconvenienced by Jesus' birth:
Do what we must – Mary and Joseph went to Bethlehem in obedience to the decree of Caesar. During emotionally demanding times, do what must be done – care for the failing loved one, sleep when sleep is available, shower, pay bills, eat.
This season, I've made sure that the children on my list will know they're loved with traditions and gifts special to them, but I've told the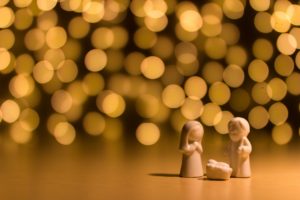 grown-ups in my life that I am scaling back – they understand why. We've discussed what is important to them that I do or attend, and what it is that can be left aside this season. It's an opportunity for them to be Jesus for me and for us all to care for one another. Jesus came to be with us and I want to be with my parents in this valley.
Leave what can wait – The shepherds and the wisemen left their daily tasks to find Jesus. Years later, the disciples would leave their daily lives to follow Jesus.
In this season of following Jesus to the bedside of my ailing father, there are things that can be left for another time. I've cancelled engagements. I'm not worried about Christmas decorations,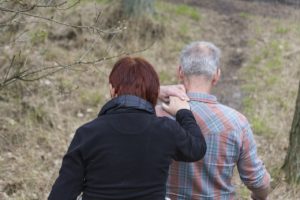 parties, or "little extras." I'm using conversations and presence to substitute for cards and presents. It is enough.
Weep for this world and rejoice for Jesus – At the birth of Jesus, there was cold inhumanity, treachery on the part of power, the murder of the innocents. The world was (and still is) a broken place where deception and death have their day. But the angels brought tidings of great joy that is for all people. "For unto you is born this day in the city of David a Savior, who is Christ the Lord." (Luke 2:11 ESV) While we may weep at our circumstances, we can rejoice in our God who reigns over all.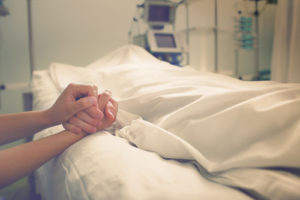 And so, sometimes I weep. At the cruelty of death. At the pain of broken family dynamics. In weariness and sorrow. But I also abscond with joy, even in the face of death, because Jesus is the Word – the first AND the last – on all things and that word is Life. He is the Light.  So, in this season, as in every other, I worship Him daily. And, while my home may not be covered with Christmas lights, my heart is filled with His light even in the darkness of this valley.
Are you experiencing an inconvenient Christmas? Rejoice and be glad, even as you weep. Jesus is with us in laughter and lament. He is with us in the delivery room and the mortuary. He is with us from manger to grave and into new life.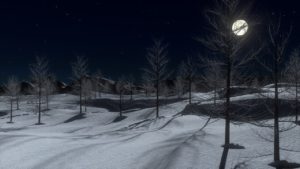 God applies no pressure to the Christmas season. Our God is not an idol we must carry. He is a living Father who carries us – even through the valley of death. 
So, to all those who weep, I wish you His presence in the dark of your long Silent Night.
If you are very quiet, you will hear Him sing over you, loved ones. 
"The Lord your God is in your midst, a mighty one who will save; he will rejoice over you with gladness; he will quiet you by his love; he will exult over you with loud singing." Zephaniah 3:17 ESV
When there's sorrow in your silent night . . . https://t.co/MHNzQSM0tG #grief #grievingatChristmas #Christmas

— Lori Roeleveld (@lorisroeleveld) December 4, 2018