When Our Married Lesbian President Takes Away Our Guns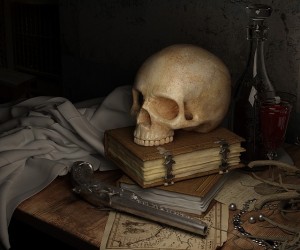 Fear-mongering is rampant.
What is it?
It's the "use of fear to influence the opinions and actions of others towards some specific end."*
But, that's a problem because
fear has no place in the arsenal of the believer.
365 times in scripture, we are exhorted NOT to fear. By extension, I'm going to propose that means He doesn't want us to incite fear in others.
That doesn't mean we shouldn't  proclaim the truth of God's word.  Sometimes that means explaining to people the probable outcome of their choices.
If people choose evil, the consequences are serious – not only for them but for others as well.
But trying to make people afraid so they'll vote the way you want them to or stay silent rather than share their opinion is bullying, and that, my friends, is a weapon of the world.
"For though we walk in the flesh, we are not waging war according to the flesh.  For the weapons of our warfare are not of the flesh but have divine power to destroy strongholds." 2 Corinthians 10: 3-4
Believers are citizens of the kingdom of heaven. We should not be wielding the weapons of this world. It's like Ghandi pulling out an AK-47 or Mother Theresa lobbing a pipe bomb.
It's not that they couldn't do that – it just wouldn't be right.
We should speak the truth with boldness, with strength of conviction, and with zeal.
But the truth is, that even if a married lesbian who is a New Age priestess becomes president of the U.S. and outlaws our weapons and our public gatherings in the name of Jesus, we will not fear for God is with us.
The reason to speak, to act, to stand up for the truth is NOT because we're afraid of what will happen if the enemy gets his way – the reason is because we LOVE Jesus Christ and we LOVE the world for which He died and we live and move and make choices in the name of this love – Jesus Christ.
I'm guessing that Jesus could have pulled out special effects that would make George Lucas look like an amateur. If He wanted to scare people into doing what was right, He could have melted the faces off the Pharisees like that last scene in Indiana Jones and the Raiders of the Lost Ark.
Instead, He let them arrest Him, beat Him, whip Him, humiliate Him, and nail Him to a cross – motivated by love for the Father.
Think about that before you post your next status or tweet or meme or headline. Before you hit enter, imagine that every word you utter must be run past the editor of the Kingdom of Heaven Times.
Do your words incite people to fear or proclaim the truth in love?
We have weapons.
Fear isn't one of them.
It pales in comparison to the powerful fireworks at our disposal, so don't waste your time. Living like Jesus is the like a spiritual nuclear blast.