When God's People Get Tired of "the Poor"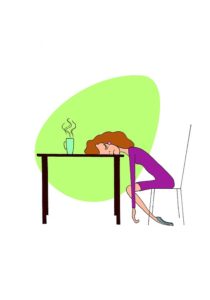 The woman was tired. I get that. I've been that tired.
I arrived at the church office incognito. Not really, but I introduced myself in my role as a facilitator of my day job with a community agency, not as a fellow Christian. The church has programs to help the poor in their area, and I had one of them with me (one of the poor, I mean), waiting on the sidewalk, too nervous to come into the office herself "lest lightning strike."
Smiling, I stated the reason for our visit was to introduce the woman to the needs ministry at the church and to inquire about the hours they met with new people. The woman behind the counter frowned and sighed. "Frankly, we're tired of you agency people thinking the church is the answer for every poor person within a twenty-mile radius. Don't you have any other answers for her?"
I inhaled deeply. This is the new strategy I'm employing to process intense stress.
I waved at my anxious client peeking in the window. I hoped I appeared relaxed. I gave her the signal that it would be just another minute. Then I turned back to my weary sister in Christ, as I texted my boss that for the next 15 minutes, I was officially taking myself "off the clock."
"Hi," I said to the woman. "What's your name? Mine is Lori. I'm going to take a moment to step out of my role as someone employed to help families. For the next couple of minutes, I'm just going to be another Christian who loves Jesus. I hope that's all right with you."
She looked wary, but nodded.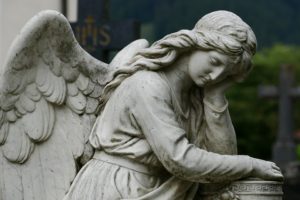 "I imagine you're having a really stressful day. And, because Jesus loves you, I'm standing here, and not someone He's trying to reach with the gospel. Not one of my colleagues, many of whom are extremely cynical about engaging with the faith community for support. Not my client who truly has no other place to turn, so she's willing to turn to Jesus, even though she thinks He probably hates her. Not my client who has run through every government program available, and still has hungry, needy children. Not my client who I had hoped would not only receive some support here, but also feel loved by God today."
The woman drooped a little. "I'm so sorry. I'm recovering from news of tragedy with one of our members, and I'm not handling it well."
That's the moment I thanked Jesus for reminding me to show her as much mercy as I wanted her to show my poor client – as much as He shows me. He has shown us that anger is often the hasty armor we toss on over hurt or battle fatigue. While impervious to equal anger, it often has no defense against a soft word.
"That's awful and I'm so sorry for that news. Let's talk for a moment and let you catch your breath. I imagine you do feel dumped on sometimes. This ministry is relentless. I bet, though, that most days, you agree that when family, government, and the rest of the world abandon someone, Jesus wants to be the One still there for them. That's why I'm here with my client and why others turn to you, too. I'm sorry we aren't expressing appreciation for all you do."
She laughed. "Thank you for understanding. I'm sorry for my short words. Maybe you could bring your client in now. I believe I'm ready to care for her."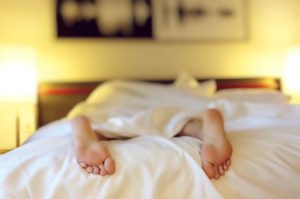 We all grow weary. All of us, except Jesus. There have been days I needed someone to have this same chat with me. Our Heavenly Father "neither slumbers nor sleeps." He has infinite resources, patience, and stamina when seeking His lost sheep, but His sheep run out of steam sometimes.
And lately we beat one another up over social media. One group chastising Christians with one political stance because they believe that stance will hurt the poor. Another group chastising THAT group as irresponsible stewards because of THEIR political stand.
Craziness. How easily we stumble into the snare set for us by our enemy!
It is our responsibility, as disciples of Jesus, to care for the poor. Absolutely. But, many of us have learned that "the poor" are not all alike. "The poor" take different roads to poverty and, make no mistake, there are as many different types of "poor" as there are different types of people. There are also different approaches to working with the poor, any number of which, can reflect Jesus.
Some believers are called to advocate for government programs or systems that are just and provide care for those who are in need. Others are called to work face-to-face with poor in other countries. Others called to be hands-on and personal with the poor in the next neighborhood. Some are called simply to provide resources for the work.
None of us is called to name-calling and publicly bashing one another. That's just shameful. If we disagree with one another, there are biblical ways to work through those differences and there's no caveat for abandoning those processes on social media or during news

interviews.
Caring for the poor is a work that is as much for those who do it as it is for the poor. It reveals us. It instructs us. It humbles us. It's not as much about solving the problem of poverty as it is about being in an impossible situation alongside another human the way Jesus is here with us.
It can create in us deeper compassion and greater wisdom. It can show us the power of Jesus' ministry of mercy. It often brings us to the brink of our limitations, precisely so we can witness the miracle of Jesus' limitless availability to us all.
But, it can also break our hearts, wear us down, and make us vulnerable to division if we're not on guard against our enemy's schemes.
Before we speak, judge, call names, label, tweet, email, blog, debate, rebut, or update our status, let's inhale the aroma of Christ and exhale our personal agendas for the sake of unity. Let's remember we all grow weary. Have limits. Stumble.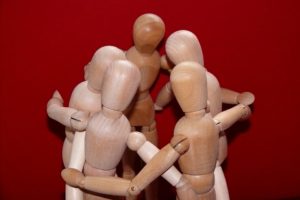 Let's remember we all have a part of an impossible job – to care for the poor who will always be with us. And let's consider that our words to one another carry power to tear down or to build up.
Let's build.
When God's People Get Tired of "the Poor" https://t.co/bFaL6g4Y75 How can we stop fighting with one another? #poverty #Jesus #Christian

— Lori Roeleveld (@lorisroeleveld) March 25, 2017