When Christians Who Sin are Exposed to the World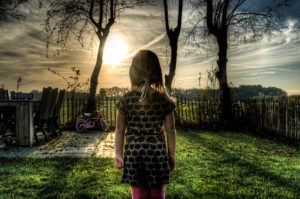 There comes a time in everyone's life when it's important to grow up, to step into maturity, to move past childish things. It is that time in the life of the modern church.
Specifically, we need to grow up around the topic of sin within the Body of Christ.
The church is making headlines because of individuals and systems that engage in sin, conceal and protect people who commit habitual sin, and people who perpetuate sinful acts under the guise of holiness.
Priests who engage in sexual abuse. Christian leaders, teachers, and speakers who abuse their power to engage in consensual sexual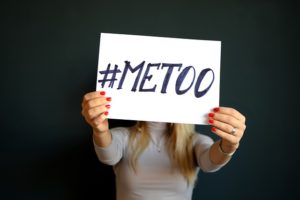 impropriety or outright predatory and harassing behavior. Adultery, pornography, rape, embezzlement, fornication, fraud, deception, and greed have no place in the Body of Christ and yet, there they are. Add hypocrisy to the list.
Let's speak, however, like grown-ups when these sins come to light.
First of all, let shock be only a momentary reaction, not a resting place. If sin could be destroyed by church attendance, being raised in a believing home, writing and reading Christian novels, or preaching a thousand moving sermons, then Jesus would not have had to die.
Sin is insidious. Even after we come to Christ, there is a process of maturing, of growing in faith, of increasing in the fruits of the Spirit, of inhabiting our freedom that takes time and isn't always a straight walk forward. We stumble into potholes of sin along the way. We have an active enemy who sets snares.
If the church could grow up and make a safer, more realistic space to have these conversations shortly after sin is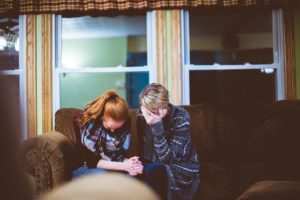 conceived in our minds, it would go a long way toward preventing systemic cover-ups. Seriously, denomination-wide cover-ups don't emerge overnight! Numbers of individuals make multiple sinful, selfish decisions for something to reach that level. Let's agree to search for the exit ramp earlier in the process!
If you're a Christian, develop relationships with two or three other mature believers who you're free to call and confess sin.
Say – "Hey, I have to confess I've been unhappy in my marriage lately and I've started daydreaming about a coworker." Or "I want to talk about the fact that I've started use bigger wine glasses and am drinking earlier in the afternoon. I think I'm heading to an unsafe place with alcohol." Or "I've been fooling myself lately about pornography and have to confess I've been indulging after everyone goes to sleep at night. What are some ways I can get help with accountability?" "Or, I'm starting to enjoy the attention of one of the women in my writing class a little too much. I need your support to send her clear communication that our flirtation has to end."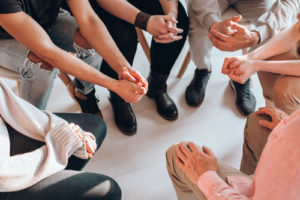 James 5:16 ESV says, "Therefore, confess your sins to one another and pray for one another, that you may be healed. The prayer of a righteous person has great power as it is working." Confess, pray, and have follow-up conversations. Discuss what action the other person will take if they suspect you're continuing in sin. Of course, we're saved by grace, but our testimony is tarnished by habitual sin, so we must take it seriously as early as we perceive it.
It's wonderful when the church prays for physical healing, but we must not neglect prayers for healing and repentance from sin. Create opportunities for this in the culture of your congregational life.
Second, we need to become comfortable with discussing the truth that not everyone who says they follow Jesus actually follows Jesus.
1 John 3:10 ESV says, "By this it is evident who are the children of God, and who are the children of the devil: whoever does not practice righteousness is not of God, nor is the one who does not love his brother."
Besides the spiritually immature and those who have lapsed into sin, within the context of the visible church there are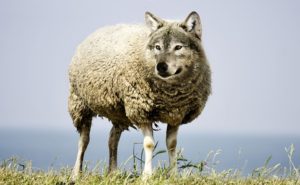 posers and pretenders – some have even managed to deceive themselves. With this understanding, we can view the moment of exposed sin as an opportunity to discuss what it means to truly follow Jesus and the importance of not presuming on the grace that was purchased at such great cost. The revelation of undisclosed sin is an opportunity to truly embrace the gospel.
While it's way above our pay grade to make determinations about an individual's state of salvation, it's important to be unwaveringly clear that entering a relationship with Jesus should be reflected by a changed life – not a perfect one, but one that is moving in the direction of ever-decreasing forays into sin. Create a culture in your congregation where spiritual growth and maturity are expected and where people do serious work together to encourage it to happen.
Third, see something – say something – to the brother or sister before you – gently and with all humility.
Galatians 6:1-2 ESV says, "Brothers, if anyone is caught in any transgression, you who are spiritual should restore him in a spirit of gentleness. Keep watch on yourself, lest you too be tempted. Bear one another's burdens, and so fulfill the law of Christ."
I am forever grateful for mature brothers and sisters along the way who have spoken frankly with me when they saw sin in my life. Never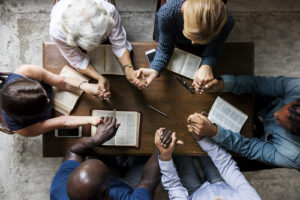 comfortable. Always painful. And yet, the roadblocks of Christ-loving siblings standing between me and the path of destruction have saved me multiple times from shipwrecking my soul. I respect those who found courage to speak up and viewed their confrontations as acts of love.
Finally, we never speak of these situations as those who live without hope. We inhabit the reality of redemption. In love, we hold out hope for all.
We do not live in a world of monsters, deplorables, or those who can never be forgiven, but in a world where no one is righteous – no, not one – but all are eligible for the forgiveness and grace provided solely through the crucifixion and resurrection of Jesus Christ.
1 John 2:1-2 ESV says, "My little children, I am writing these things to you so that you may not sin. But if anyone does sin, we have an advocate with the Father, Jesus Christ the righteous. He is the propitiation for our sins, and not for ours only but also for the sins of the whole world."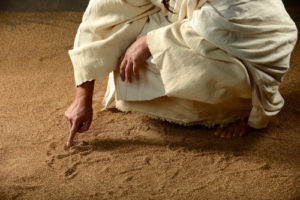 We don't make a display of condemnation nor do we hashtag judgment before a dark world that cannot comprehend light. Some of these sinners are brothers and sisters, who may be rightly suffering public correction because of their positions, but also deserve our love and allegiance as the family of God. We hold out hope for their restoration and do not imagine ourselves as superior to them in any way. How we treat family who fall into sin is as much a part of our testimony of love as anything else we do.
I've gone on too long with this post, but rightly handling public exposure of sin within the church is an important topic to discuss, pray over, and get right in these days of social media and global communication. I'm sure you have thoughts that may differ from mine – I'd love to hear them!
When Christians Who Sin Are Exposed to the World https://t.co/wT7CbIAHPj #Jesus #amwriting #churchfail

— Lori Roeleveld (@lorisroeleveld) September 13, 2018