When Christians Attack – My Sad Truth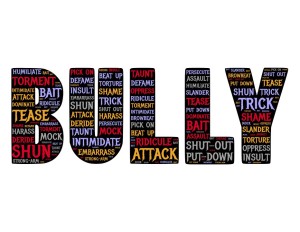 This is my sad truth. I know that by my fifties I should have outgrown my desire to be cool, but, I haven't. There it is.
Probably, growing up as an uncool teen through the seventies left lasting scars. I like to blame Jesus for that but I had plenty of other weirdness going on even apart from my devotion to Him. He is not what made me uncool but loving Him sure didn't help. I made my choice young to pursue Jesus and not coolness but the temptation sometimes appears on the front lawn of my soul like an outbreak of dandelions, seemingly overnight.
This time I was reminded of my lack of cool by another Christian blogger's Facebook defense of her practice of swearing. She's a cool Christian blogger with a much bigger following and she uses language when she feels like using it. Because of this, she's likely developed a ministry with people I won't reach with my words so that's something I applaud. Peace in the valley and all that. I love Anne LaMott's writing and she curses, too, when the context calls for it. Again, she's popular and reaches hearts I won't. Power to her. (I confess my envy and move on.)
I'm certainly not above swearing. I swear sometimes in my daily life. If someone cuts me off in traffic or in an occasional moment of frustration or anger, I swear. Still, I don't believe it's the best choice for a Christian, not from a legalistic standpoint but from a heart place. The Bible says that from the overflow of the heart, the mouth speaks. I want Jesus to so completely own my heart that the overflow isn't foul language. I want to grow in self-control, in love, and in patience. I'm not there yet but by grace, I hope to improve.
On the flip side, I feel no judgment for others when they swear. We live in a curse-filled world. It's almost a first language for some people. I can hear past it to what they're trying to say and that's usually my focus. I don't think I have to swear to minister to them. I can be real and authentic without resorting to coarse language. I don't usually notice foul language in movies because I'm focused on other things. Plus, language is an evolving thing. I use words in everyday language without a second thought that would have scalded past generations. They don't emerge from a foul place in my heart.
Still, it's hard for me to imagine the usefulness of cursing in blog posts. Writing isn't impulsive, each word is a choice. So consciously choosing to curse on the written page isn't my thing. I'm doomed to be uncool. I'd like to leave just leave the matter there. Some Christian writers curse, others don't. Some are called to reach one audience, some another. I wrestle with my temptation to coolness but that's a familiar conversation between God and me. I know the drill.
What bothered me about this other writer's Facebook rant is that there were statements of judgment made by commenters that anyone who questions why Christians would swear just "don't get it" and "with human trafficking and poverty, why would any Christian take the time to express concern about swearing." That sounds like wisdom but it's a form of Christian bullying. (not by the blogger but by followers commenting.)
A couple of people tried to ask why we can't care about both human trafficking and refraining from coarse language. The commenters swarmed over them like hungry piranha. Accept our swearing or you aren't our kind of Christian. That was the message. Meekness isn't welcome here. We're bold, bad-mouth believers. That didn't sound cool it just felt like bullying. I wanted to comment but I had flashbacks to high school days. It didn't feel like anyone was really listening. I didn't want to listen either, which is why I didn't comment.
We need to be careful about bullying behavior in the church. It's too easy and it's unloving. Between Christians, bullying can happen by scolding and legalism but it can also happen by mocking and by promoting an exclusive coolness. We need to embrace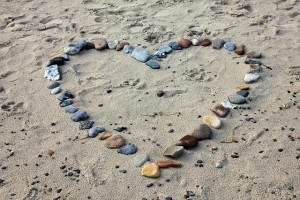 our freedom in Christ but we aren't meant to fling that freedom in people's faces.
In Christ, we're capable of being passionate about stopping human trafficking AND concerned about what we communicate with our words. One concern doesn't override the other. God felt both worthy of mentioning in His Word. Cursing others doesn't just happen through swearing but also by bullying.
I believe the bloggers and writers who choose to curse in their writing are doing it in the name of transparency and out of a love for their readers. They are reflecting who they are now, entirely loved by Christ, and God works through the entirety of their message. And, I believe there needs to be a safe space in the body of Christ for people to come just as we are. Swearing isn't the worst thing a person can do. If a swearing Christian blogger creates a safe place for others to read about Jesus, I say go for it, woman. But create a safe place and not a place that allows a different version of bullying.
I write transparently about my own struggle to be cool, my fight to be exactly who I am even if that isn't cool and I believe God will work through my words, too, if I'm faithful to Him and to His design of me. Even if I don't swear.
And just as I'm tempted to swear or to chase coolness instead of Christ, so I am sometimes tempted to bully other believers into seeing things from my perspective. It's an ugliness of spirit that emerges from a place of fear or a desire for my rights or impatience with others and really, there's no place for it in the church because it's unloving.
I guess, all I'm trying to work out here is a simple message – let's be careful out there, loved ones. Let's love one another whether we swear for Jesus or refrain from swearing for Jesus. Let love rule our hearts and our mouths so the overflow is all about Him.
When Christians attack – my sad truth https://t.co/9ryWlzJpcI is there a place for Christian #bullies #amwriting #Christianswhoswear

— Lori Roeleveld (@lorisroeleveld) February 5, 2016