What Do You Believe about the Bible?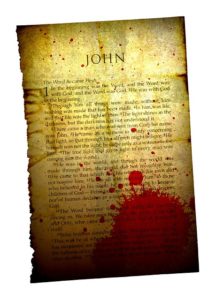 My beliefs have become a problem.
Not for me, but apparently for others.
It's not even the nature of my beliefs that is at issue. It's the idea that I have them.
"Beliefs are the problem," she said.
"Whose beliefs?" I asked.
"Anyone's. I mean, evangelicals are the worst but really anyone who has set beliefs, especially based on the Bible, is contributing to the problem. I'm a Christian but I have the Holy Spirit. Shouldn't we all just love?" She asked.
"Yes, without love we're nothing."
"Exactly."
"So, that's your belief?" I asked.
"Well, yes," she replied.
"Based on a concept you learned from the Bible?"
"That's not a good example of what I'm talking about."
I wasn't trying to trick her. I'm just becoming accustomed to having this conversation.
We're falling prey to the oldest trick in Satan's playbook.
"Did God actually say . . . ?" This was the first question the serpent asked Eve. It's clever and effective at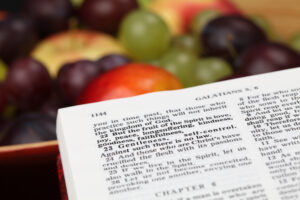 throwing us God-followers off balance. And it primes us to open a door through which evil can slither.
I am not unemotional about this topic. It's unsettling and often frightening when close friends and acquaintances distance themselves from God's Word. When they blame the Bible for "all the division" and "all the pain" and "all the people feeling unloved" and me along with it. I do feel threatened. And obsolete. And guilty.
Those emotions, though, aren't based on truth but on accusation.
False, deceptive, whispered accusations of the powers of darkness. My friends are not my enemies. My friends are my friends. The enemy is cloaked in shadows and whispers from stage left.
I didn't decide, in my youth, to "follow the evangelical way." I didn't accept Western evangelicalism into my life. If it's falling apart, my faith will not follow. I follow Jesus.
I met Him through God's Word and the Holy Spirit (who was instrumental in the writing of God's Word) helps me understand it.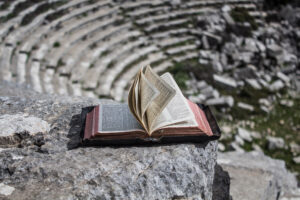 I don't especially care what you call me. I'm with Him.
I'm not someone who endorses the phrase, "God said it, I believe it, that settles it." That's not a statement of faith. It's a conversation killer. I get the sentiment but, still. We're not supposed to be pummeling each other with God's Word.
You know how I know that? God's Word tells me so. "And the Lord's servant must not be quarrelsome but kind to everyone, able to teach, patiently enduring evil, correcting his opponents with gentleness" (2 Timothy 2:24-25a ESV).
Too often we're turning our "swords" on each other instead of using them as Jesus did. That's right. Jesus knew the Scriptures, quoted them, and employed them to teach others and to defend against Satan.
But, aren't we free in Jesus? Isn't He all we need now? Salvation through Jesus and direction from the Holy Spirit.
Yes, we are free. Free from sin and free to love. Know how I know that? God's Word which was inspired by the Holy Spirit.
"For you were called to freedom, brothers. Only do not use your freedom as an opportunity for the flesh, but through love serve one another. For the whole law is fulfilled in one word: 'You shall love your neighbor as yourself.' But if you bite and devour one another, watch out that you are not consumed by one another." Galatians 5:13-15 ESV
I see so much "biting and devouring" these days. People who don't know Jesus bite and devour for sport.
Entire media personality, speaker, author, and political careers are built on the skill of "biting and devouring."
Worse, I see it happening among believers. We bite and devour one another publicly and I'm sure, even within congregations or families.
It's wearing. It brings on extreme battle fatigue. It makes us wary of one another – undermining the unity of the Spirit.
Worse, it silences and separates.
No, God's Word isn't always easy to understand. No, we don't all agree on everything, and this can lead to contention. Yes, people have been badly hurt by misinterpretations and misapplications of the Bible. Yes, sometimes beliefs divide.
But, we cannot give up on God's Word because it's HIS Words, inspired by the Holy Spirit. And we cannot give up on one another because we are His family.
How do we remain people of the Bible and yet NOT become contentious?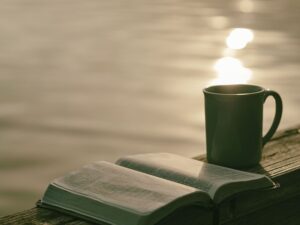 First, sometimes we don't. There are words in Scripture intended to divide – darkness from light, hate from love, death from life. If His Word offends and we stand with His Word, some will contend against us. But we don't have to join in contention. Jesus spoke words that sometimes inspired people to walk away from Him and He didn't give chase. We allow people to go in peace.
Second, we must stop dabbling in our faith, sipping a verse at a time and straining it through the cultural/political/social trends of the day until we declare it meaningless and move on to another.
Jesus went all in for us and with us. He became one of us. He walked with us and lived what we live. He suffered and died for us. We can, at least, read and wrestle with His entire book.
When we immerse ourselves in God's Word, consuming it in great gulps, we get the Spirit of the connectedness of it from Genesis to Revelation. Themes emerge. Inconsistencies work out (not all, but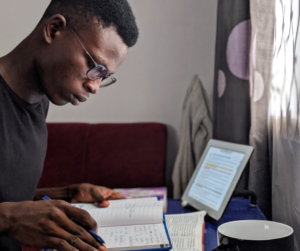 many). As we learn even the basics about the culture and read it in context, our understanding and appreciation increases.
Third, we must lean into the questions and onto each other. Of course, there are controversies and questions. Of course, there are things we struggle to understand. This is the Word of the limitless, all-powerful, Creator God and we are created, limited humans.
But, He designed us to be in relationship with Him. To ask questions. To wrestle. To struggle. To research and explore. He WANTS to be known. He doesn't hide but He is vast, and His ways aren't our ways so we must stretch and grow to understand. Ask. Seek with all your heart. Find. Ask more.
And we discuss with other mature believers. We seek out wise, humble teachers. We work together as a body – listening and speaking and listening more. Together, we rise.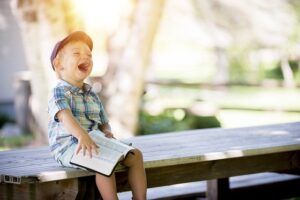 Fourth, we cultivate humble hearts. Seek the Holy Spirit on this. Jesus was meek and humble of heart. If we are to be like Him, so must we. That doesn't negate passion. It doesn't eliminate conviction. It isn't a call to wishy-washy, flip-floppy, lazy, disengaged faith. Jesus was none of those. Jesus was passionate, full of the conviction of His faith, firm on His foundation, and yet meek and humble of heart. Be like Jesus.
We need all God has supplied for us to live His kingdom until He comes. We are saved by one name alone, Jesus Christ. When He ascended, He sent His Holy Spirit who was instrumental in the writing of God's Word.
Stop making things harder. Stop looking for some other, some easier way. Follow the way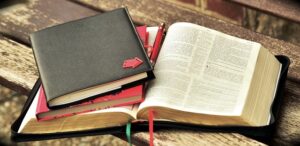 Jesus demonstrated – it's going to be hard all the way home – but it does lead Home to Him.
What do you believe about God's Word? https://t.co/Rqew5fIt9L #Bible #Jesus

— Lori Roeleveld (@lorisroeleveld) February 4, 2022