We're Going to Disappoint Each Other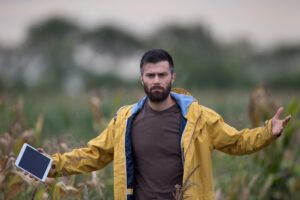 We're going to disappoint each other.
This pandemic is unprecedented. We're bushwacking on a global scale. And we're not going to get it right every time.
Our leaders will let us down and we'll let them down.
Sure, there will be heartwarming stories of heroism, sacrifice, and community that will make headlines, but for one simple reason – they're news. They're uncommon events worth reporting.
More common, here on the frontlines of everyday Christians living their faith while navigating a world-wide deadly virus, there will be missteps, meltdowns, and misunderstandings.
With a 24-hour news cycle providing moment-by-moment prophecies of doom, it's to be expected that we'll take turns handling this badly. Of course, Jesus will be with us through it all – and He'll witness every moment of panic, paranoia, and pettiness.
And He'll go on loving us, refining us, and extending grace – and so should we.
The Bible is rife with stories of great men and women of God who displayed disappointing behavior in between miracles and mountaintops.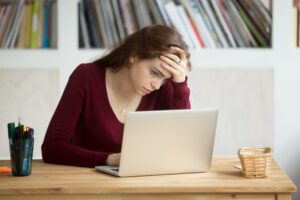 Jesus is perfect – we're still playing catchup, so let's practice some of what He preached and bear with one another, forgive one another, and get over ourselves a bit.
Truly, we're in a terrible season of great trial. But, the church, the amazing – broken – blundering -imperfect Body of Christ is God's idea and He loves her.  We're better together even when we're off our game.
Let's create safe spaces – soul spaces – sanctuaries for brothers and sisters collapsing or exploding under stress. And let's expect our leaders to be fellow followers not infallible idols.
Yes, when I'm stressed, I lean on alliteration.  Sue me.
That's all that's on my heart tonight. That, and this prayer:
Father God,
Grant us courage equal to our times. Grace equal to the challenges ahead. Provision for our needs. Generous hearts toward our neighbors.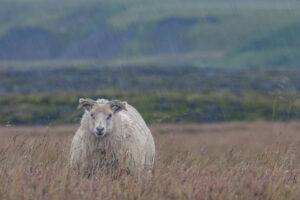 May we conduct ourselves with such faith and love that generations behind us find their hearts strengthened and may they one day remember these times as the days they knew that Jesus was real because of what they saw in us when we were tested.
You walk with us every moment – of this we are sure. Amen.
Love is kind. Let's love one another through this.
(As a side note, I've met many, many women (and some men) in the past months who feel invisible in the church. During this time of social distancing, invisible people are likely to feel even more separated and alone. I've begun a Face Book group to minister to invisible people. If you've felt invisible or care about invisible people, join our group on Facebook here: https://www.facebook.com/groups/201197987818616/. OR if you'd like to share your story of invisibility or the story of a believer doing great things that go unseen, hop on over to this page on my website and share the story there – it can be anonymous if you wish. Here's the link: https://loriroeleveld.com/conversations/
It's called I.C.U. Invisible Christians Unite (or Intensive Compassion Unlimited). I'm already hearing some amazing stories and I'm so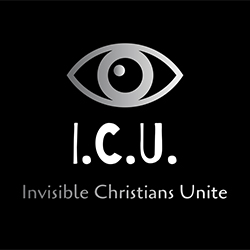 thankful God has given me eyes to see many who live unseen.
We're going to disappoint each other https://t.co/qN8mUz86LP #COVID19 #Jesus

— Lori Roeleveld (@lorisroeleveld) March 19, 2020