We're Asking the Wrong Question About Racism
Too many of us are getting hung up on the wrong question.
It's easy to understand why. Harder to ask the right questions. I may have it wrong but here goes.
The question of the day is, of course, am I racist?
All of us are challenged to reflect on this, to confess to it if we realize it's true, and to repent, to change, to progress.
There are a couple of problems with this question.
First, it's begs a yes or no answer. We tend to grade ourselves on a curve and so often, compared to Nazis or the KKK, we score better so we give ourselves a no. No, I'm not even tempted by the KKK therefore, I'm not a racist.
This is problematic logic.
Second, even if we've prayerfully wrestled with this question and risen from prayer with the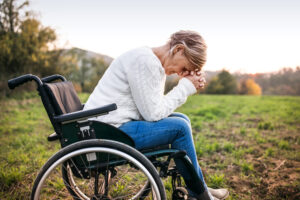 understanding that we aren't essentially racist, someone will likely tell us we just aren't woke enough or aware enough or authoritative enough on the topic to draw that conclusion.
Or, we're blind to our own condition. Or we didn't truly understand the question. Or we didn't appreciate the full definition of racism as determined by today's standard.
Any of that may hold shades of truth, so the ambiguity leaves us likely to become victims of a vague false guilt and nagging doubt from the evil one but with no effective action steps to address the issue. We flail about trying to bat this phantom racism away like an annoying gnat, but it keeps buzzing about distracting us from what may be actual areas of needed growth. (This is a common tactic of our enemy. Phantom guilt distracts us from true conviction.)
It's a frustrating exercise to be told that on this particular topic, we can't possibly be trusted to come to an informed decision through prayerful discussion with God. This fruitless cycle leaves Christians who are sincerely trying not to be racist frustrated and in despair. While those who do harbor hatred of others based on skin color are probably not losing sleep. (I hesitate to call these people Christians, though they may use the term for themselves because to hate is antithetical to following Jesus.)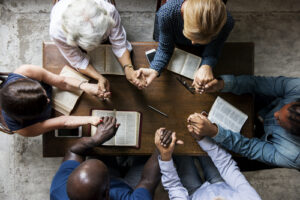 Third, the notion that there are different "races" is problematic for most Bible believers who understand that there is one human race, designed thoughtfully and creatively by God with a variety of skin colors, cultures, and ethnicities. Am I racist? I believe there's only one race and since God is for it, so am I.
Of course, I don't consider myself racist. I've grown up believing people are created equal and that all humans deserve respect, dignity, and love. I accept the idea that I have blind spots and am open to correction, but I am open. Ergo, I respond, no, I'm not racist. Still, after hearing the cries of my brothers and sisters of color, I'm not comfortable just leaving it at that. And so I conclude that maybe I've started with the wrong question.
I go to God's Word, as is my practice for all of life's major quandaries, and I find myself thinking there are more productive questions to ask that actually lead me to places where I can change and take action. These questions inspire repentance, continued growth, and kingdom work:
Do I love the way Jesus loves? (John 5:13)
Do I love everyone Jesus considers my neighbor? Are there ways I could love them better or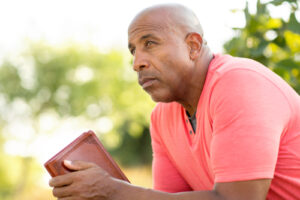 communicate that love clearer? (Luke 10:25-37)
How can I show love to those who are expressing anger, pain, and desperation at a system they've experienced as unfair? (1 Corinthians 12:26)
Am I engaging with people in my community who look different from me? Why not? (James 2)
Do the demographics of my church reflect the demographics of my community? Of the world? Why not? Is there room for improvement? (Mark 6:15)
Am I willing to be uncomfortable to help people who don't feel included or accepted in God's family feel more at home? (1 Peter 4:9)
Am I quick to listen, slow to speak, and slow to anger? (James 1)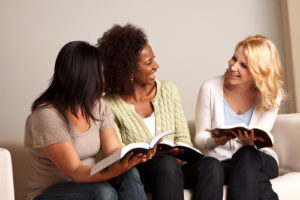 Do I care enough about Christians of color to forget about myself and listen to them talk about their experiences and their parents' experiences without judgment or defensiveness? (1 John 3)
If I'm a Christian of color, am I willing to see my beyond the skin of my Caucasian brothers and sisters and see them the way I want to be seen, as individuals worthy of respect and acceptance? (1 John 3)
God loves justice. Are there actions I can take that would further the cause of justice in my community? Or have I given up on justice this side of glory? Have I stopped trying because it's hard? Have I lost hope and if so, can I repent of my own hopelessness and return to the work in faith? (Micah 6:8)
Jonah was blind to his own racism when he ran in the opposite direction of God's call on his life to speak truth to the Ninevites. Am I living in obedience to God's full call on my life? Are there ways I've placed my own comfort first over delivering the good news of Jesus or of engaging in the ministry of reconciliation to people who are from different cultures or ethnicities? (Jonah)
Am I growing spiritually, in ever-increasing measure, in faith, virtue, knowledge, self-control,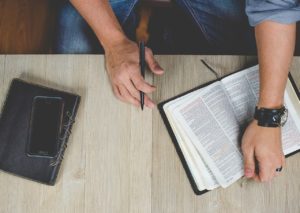 steadfastness, godliness, brotherly affection, and love so that I am effective and fruitful in my faith? (2 Peter 1:1-10)
Would others say my life is marked by truth and love, both spoken and lived? Is the legacy I leave likely to be one of reconciliation, sacrificial living, and bringing glory to Jesus' name? (Romans 12)
Can we imagine, for a moment, that if we worked with some of these questions that we might make a dent in reducing racism, deepening Christian community, and spreading the gospel at the same time?
If the question your asking yourself in this time in our generation leads you to change nothing, then you're asking the wrong question.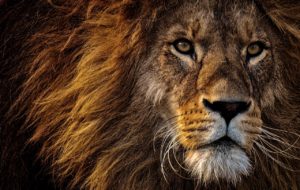 And if you're not asking any questions, then loved one, you're not even paying attention.
You're not racist? Good for you. But that's a pretty low bar to clear for a son or daughter of the Most High God. Aim higher.
Jesus has set us free. We don't live under threat of punishment. We live free from fear of condemnation.
Why NOT ask the hard questions and continue to grow up in Christ? 
We're Asking the Wrong Questions about Racism https://t.co/IAhaH7YVWV #racism #Jesus #leadership

— Lori Roeleveld (@lorisroeleveld) June 25, 2020