Two Years and 300 Blog Posts Later – The Anniversary of Deeper w/Jesus in Rhode Island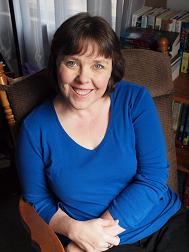 Two years and 300 posts ago, I began the adventure of this blog. As I was deciding on a blog theme, I thought and prayed about what matters most to me in life – knowing that I would have to live with that choice for the life of this blog.
Going deeper with Jesus is the theme that I chose and it's the goal that defines my life. Going deeper and encouraging others to go deeper with Jesus always.
In honor of my two-year blogging anniversary coming this week and, this being my 300th post, I decided to repost my very first entry. I found it means as much to me today as it did then.
How do you go deeper with Jesus? What does going deeper look like in your life? What do you need to going deeper? What encourages or challenges you to going deeper with Jesus. I do so much talking on this blog, I would LOVE to hear from you!
Thanks for reading! Thanks for joining the adventure and being a source of encouragement and challenge for me! God bless and happy adventuring! Here's to another year of going deeper.
First Post: Deeper
Have you ever noticed the bugs we have on freshwater ponds and lakes in Rhode Island called water striders? These insects spend their days skimming the surface of the water.
I know people like that. They spend their days skating across the surface of life. They enjoy chitchat. They sample God and dabble in matters of faith.
I'm not like that. I like deep water, like giant squid, sponges, sharks and whales, I like to plunge far beneath the surface and explore the great ocean depths of faith. I like deep conversations.
I like to plummet from the mountain top of belief to the bottomless valley knowing that Jesus has me secured tighter than a bungi cord. Spelunking through spiritual catacombs, I discover hidden treasure in which my soul finds endless reward.
Too often I settle for a surface experience of God but He is as fathomless as the deep sea, deep space, deep pockets, deep thoughts, deep needs, deep hearts, deeper still.
Do you long, like me, to drink deeply of the adventure Jesus offers this side of the veil?
Deeper, deeper, let us go with God, into truth, into the light, into the exploration of that in which we live and move and have our being.
"Deep calls to deep at the sound of Your waterfalls; All Your breakers and Your waves have rolled over me." Psalm 42:7 (NASB)

Take a minute and share – how do you go deeper with Jesus Christ? What encourages, drives, challenges you to deepen your relationship with God!