The Year of Loving Audaciously – my personal Wittenburg door in which I protest my own self-righteousness and false religious pursuits and seek reformation of the highest order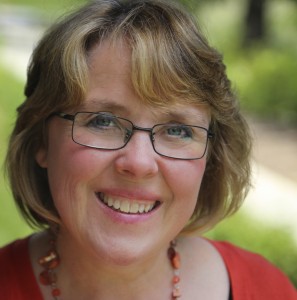 When people ask me what I want written on my headstone, this is what I say:
"Here lie the spent earthly remains of an audacious, extravagant lover."
And this is why:
God says that love is our goal;
"The aim of our charge is love that issues from a pure heart and a good conscience and a sincere faith." I Timothy 1:5
That love is the greatest commandment;
"Teacher, which is the great commandment in the Law?" And he said to him, "You shall love the Lord your God with all your heart and with all your soul and with all your mind. This is the great and first commandment. And a second is like it: You shall love your neighbor as yourself. On these two commandments depend all the Law and the Prophets." Matthew 22:36-40
That without love we are nothing;
"If I speak in the tongues of men and of angels, but have not love, I am a noisy gong or a clanging cymbal. And if I have prophetic powers, and understand all mysteries and all knowledge, and if I have all faith, so as to remove mountains, but have not love, I am nothing. If I give away all I have, and if I deliver up my body to be burned, but have not love, I gain nothing." I Corinthians 13:1-3
And that towards the end of days, people's love will grow cold;
And because lawlessness will be increased, the love of many will grow cold. But the one who endures to the end will be saved." Matthew 24: 12-13
I want to be one who endures.
So, this year, I will become a student of love. Going deeper with Jesus means learning to love, becoming an extravagant, audacious lover like the Master Lover who spoke the world into being and laid His life down for us all.
Therefore and to that end, I hereby resolve that in this coming year:
I will believe God over my own fears, insecurities, doubts, small faith, and the lies that fly through the air of this world. (I John 4:4)
I will spend more time considering what I see in the mirror of His Word than in the mirror in my bedroom. (James 1:22-25)
I will focus more on my "to love" list than on my "to do" list. (Ephesians 2: 8-9)
I will look at the people closest to me as my first calling to love, not the obstacles to reaching my ministry goals. (Luke 10:29)
I will stop trying to find the words I think will impress God in prayer and show up to prayer with a heart open to His work instead. (Luke 18: 9-14)
I will believe Him when He says He has given me everything I need for life and godliness. (2 Peter 1:3)
I will embrace the truth that because of Jesus I am free – free to love, free from condemnation, free to stop striving, free to do whatever I choose. (John 8: 31-38)
I will laugh more, tell more stories, make more eye contact, play more music, share more meals, consume more art, slay more dragons, and speak more truth without apology. (Romans 12)
I will inhabit my eternal life now, knowing nothing can touch, damage, or enslave me because my life is hidden in Jesus Christ and I will live forever. (Colossians 3: 1-4)
I will not fear the doorway we call death nor the shadows that loom before it. (Psalm 23)
I will use the weapons at my disposal to further God's kingdom and use every tool in my bag to build His kingdom come –in the mission field that is the very place He's put me NOW. (Nehemiah 4)
I will live a great story told in small moments that no one sees but Him. (2 Chronicles 16:9)
I will be "the Dude" of the Kingdom of Christ and I will abide in Jesus, I will just abide. (John 15: 9)
I will treat love like the art that it is – watching and learning from the Master, modeling better students, putting my own brush to the canvas again and again and again until the mark of the Master is reflected in my own work. (1 Corinthians 14:1)
I will pay attention. (I Peter 5)
I will welcome fellow companions on the road to Mordor. (I Peter 4: 7-10)
I will love with abandon. I will love through obedience to Him. I will receive His love and will use His love to love others. I will love generously, extravagantly, audaciously. (John 13: 34-35)
And when I fail, I will get up and love again. (Matthew 24:13)
What lies ahead in 2014? Whatever it is, why not make love your goal?
au·da·cious ôˈdāSHəs  adjective
1.
showing a willingness to take surprisingly bold risks. "a series of audacious takeovers"
synonyms: bold, daring, fearless, intrepid, brave, courageous, valiant, heroic, plucky;
ex·trav·a·gant  (k-strv-gnt) adj.
1. Given to lavish or imprudent expenditure
2. Exceeding reasonable bounds
3. Extremely abundant; profuse