The Unpleasant but Effective Remedy for Unbelief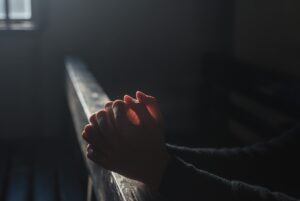 You walk into the home where you grew up.
Every smell, every piece of furniture, every painting, every carpet is as familiar to you as the whiff of your father's cologne.
Bringing back memories of the man who chased monsters from beneath your bed, taught you to stand up to bullies because he had your back, and weeded out young men who lacked sufficient backbone or commitment to you to withstand his glare.
The man who raised you over his head so you felt you could fly and brought you comics and ginger ale from the corner store when you weren't well.
But today there's the strangeness of a hospital bed plopped with no thought to aesthetics in the center of the living room.
And the TV blares his favorite crime drama but he's not really tuned in where he lies beneath the covers of the bed, his body barely making a bump in the thin covers.
And as you stand over him, wetting his lips with a sponge from the tray laden with vials of morphine, gauze, cards from church, and a cup of water, you realize how vital it is to you suddenly –
this belief in eternity, this confidence that the prayers of a sinner, a confession of Christ, a life lived in surrender to Jesus will mean that your father is just standing in the doorway of a passage to wholeness, to healing, and to a place where one day, you will see him again.
What we believe in the light, in the summer of our days, when we are blessed and all around us the world is right – must stand true in the dark, when winter takes hold, and death exhales its hot breath over the transom like a dragon coming to claim that which we most hold dear.
What is more dangerous than the world's unbelief? It's the unbelief of the believer.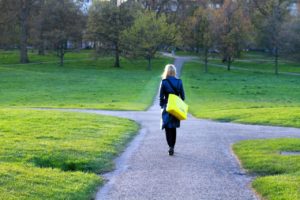 But how do we recognize unbelief when we've become so accustomed to the right words, the right responses, the right emotions that often we even fool ourselves?
If it was easy, everyone would do it.
First, it means leaning into trials and hardships rather than gritting our teeth, closing our eyes, and holding on until they pass. It means that in these trials, we stare unbelief in the face and ask God to build our faith even in the face of doubt, fear, and uncertainty.
It means we don't shy away from the training He provides through barriers to overcome, knotty situations to address, and times of walking by faith through dark and lonely valleys. It means we work through, not around. It means laying bare before Him our immaturity, our faltering faith, our quaking knees, our petty gripes, and our questioning hearts, trusting His character and His love to sort us out like He did with the writers of every Psalm.
Second, it means reading God's Word for ourselves and admitting what we don't understand but refusing to stop there. It means digging deeper. Applying what we can accept, trying what we can see by faith is our next move, and getting help when we know we can't unravel a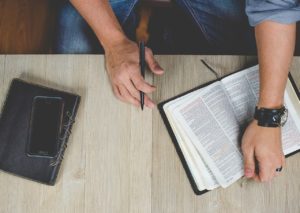 complex passage on our own.
It means living the words we read and when we get them wrong, trying again. It means risking skinning the knees of our theology against the reality of living it and speaking it aloud, bumping into other Christians flailing about with their own attempts at holy life, and running hard into the very unsaved people God calls us to love and serve even if we walk away with a bloody nose.
Third, it means declining to get our understanding of our neighbors and fellow Jesus-lovers from the headline news, from Twitter feed, or from snapshots of life's greatest hits on their wish-ta-grams. It means ignoring celebrities, talking heads, and the global masses long enough to invest our time knowing a few humans up close –
close enough to bring casserole to funerals, give rides to chemo, rock babies for napping mums, and teach new dads to turn off their phones and play a game with their toddlers.
It means giving up a summer to travel someplace uncomfortable and new to bring medical supplies we take for granted, to be laughed at by native speakers as we stumble over words their infants know, and to trust that putting an authentic face to God means not flinching when we share their meal served in a communal bowl.
It means getting excited, getting dirty, getting wrinkled, getting burned, getting hurt,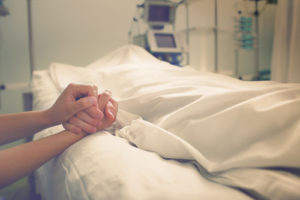 getting close, and getting up every time we get it wrong to try again until we get the loving thing right, in Jesus' name.
Increasing our belief doesn't happen on our butts in the pew. Addressing unbelief seldom occurs skimming a verse on our Bible app over toast.
 Knowing what we really believe and not just what we nearly believe happens in the fire and flame of church conflict, of unexpected death, of confrontation and commotion, of looking chaos in the eye and choosing to create anyway.  Every time we walk away and choose to hide from these opportunities, our hearts harden just a bit until they are as stiff and unyielding as a baseball glove forgotten in the back of a boyhood toybox.
The unbelief of believers is a danger to the world and a sorrow to our own souls, but it is not without remedy.
Take one step forward today. Open your Bible and choose to live the verse you read. Stop dodging that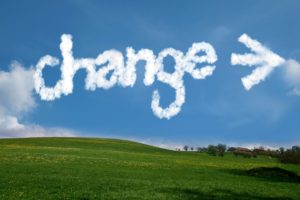 problem you've feared and instead, face it head on with the Almighty.
And when death causes you to catch your breath and wonder if what you believe is true, don't swat the thought away like a gnat. Tell God to help your unbelief and then lean into the opportunity for growth He brings your way.
What's more dangerous than the unbelief of the world? The unbelief of believers. But, there's a remedy! https://t.co/oxbXOjrLlY #Jesus #amwriting

— Lori Roeleveld (@lorisroeleveld) March 17, 2021