The Uncomfortable Comfort of God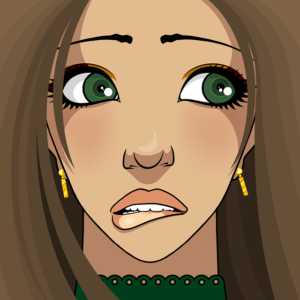 Have you ever received comfort that wasn't really comforting?
It happens all the time, right? At funerals, during illness, or during trials, we offer one another what we hope is comfort, but it doesn't translate that way.
And, sometimes, we receive false comfort. Like when my husband tells me my outfit is flattering but then our daughter walks in and I learn the truth.
Our times are full of false comfort, and this can be downright dangerous.
About ten days after being attacked by a dog last summer, one of my bites began to swell and hurt worse. It was a Saturday, so my husband took me to an urgent care. It was a busy night, and I was the next to last patient.
The doctor on call provided a cursory exam and told me I was fine – that what was happening was the natural healing process. "Go home and continue to heal," he said.
Initially, this was comforting but throughout the day on Sunday, the pain and swelling worsened.
On Monday, my doctor took one look and told me the bite was abscessed and he'd have to take care of it immediately. The process in his office was painful. While he was doing it, the doctor spoke kind words and expressed compassion even as he was explaining that I'd now have to come back every two days for wound care.
While what happened with my doctor was uncomfortable, what he provided was true and lasting comfort that led to actual healing. The first doctor offered false comfort that might have led to serious complications.
The comfort of God is not always comfortable. But it is always based on truth, delivered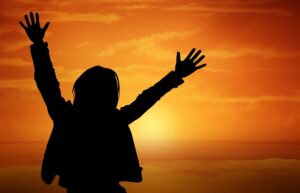 with love, and it leads to healing and growth.
In The Message version of the Bible, John 16:33 records Jesus' words to His disciples shortly before His arrest: "I've told you all this so that trusting me, you will be unshakable and assured, deeply at peace. In this godless world you will continue to experience difficulties. But take heart! I've conquered the world."
It's not comfortable to hear that despite knowing Jesus, in this world we will continue to experience difficulties. We'd all like easy passes out of troubles because of our relationship with Jesus, but life on this side of glory isn't like that.
We experience hardships because of our sins, the sins of people we love, and even the sins of strangers. We live in a fallen world full of disease, injustice, systemic corruption, racism, hatred, violence, and death. Sometimes we suffer as Christians or for doing the right thing because this world is so upside down. And as Christians, we are targeted by the evil one because of his hatred for God.
So, in this world, we will have hardships.
Too often, we seek our own comforts. It's not necessarily wrong on a limited basis to find comfort in food, Netflix, escaping into a movie or novel, or shutting out the world for a day. But we need to be careful not to confuse true comfort with being comfortable.
There are whispers in the world tempting us into temporary or worldly comfort because "it's what we deserve" or "what you do doesn't matter – God's got this," or "don't make waves, speaking up about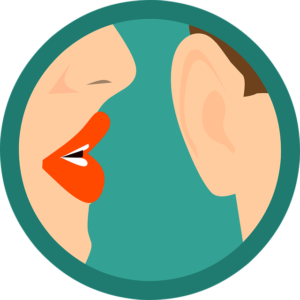 Jesus only upsets people." It's not safe for us or for others to give into these whispers because they are false comfort.
When Paul speaks with the Corinthian Christians about God's comfort, it follows a time when Paul had been repeatedly exhorting them to stop taking the easy way and to confront the sin in their midst.
When Paul received the good news that they had made the right decision, he speaks with them about God's comfort because making the right decision has discomfited them.
Paul writes, "Blessed be the God and Father of our Lord Jesus Christ, the Father of mercies and God of all comfort, who comforts us in all our affliction, so that we may be able to comfort those who are in any affliction, with the comfort with which we ourselves are comforted by God. For as we share abundantly in Christ's sufferings, so through Christ we share abundantly in comfort too." 2 Corinthians 1:3-5 ESV
So powerful to know that we share in Christ's suffering, but we also share in His comfort. And as we are comforted, this provides us tools with which to minister to others.
Here's what to know about God's comfort:
It's always based on truth. God's Word is truth and as hard as it sometimes is to receive, the truth is always a better comfort than a lie. Weigh every comforting whisper you hear against God's Word.
God's comfort is accessed through Jesus Christ. As believers, we have access to God's comfort and then others receive it through our ministry to them.
God's comfort isn't about making us comfortable – it's about making and keeping us whole. My fire chief father believed carbon monoxide detectors were a comfort in a home. When my daughter's detector went off, it wasn't comfortable for her to bundle up her newborn and stand in the cold while firefighters aired out her home, but the detector alerted her to the truth. Without it, she and my grandson may have comfortably nodded off and never awoken again.
God's comfort always keeps eternity in view. Some of us will remain uncomfortable until we're home in glory and all of us have rewards that we won't receive until then. God's comfort always takes the long view. Beware of short view comforts that are marketed in Jesus' name.
The world doesn't need churches full of people who never face hurt, loss, pain, or conflict. It needs a church full of people who follow Jesus through every circumstance, who have received His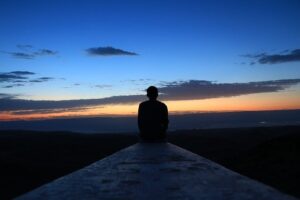 comfort, and are happy to share it with them.
One day, He will wipe every tear from our eyes. One day suffering and pain will be no more. Any discomfort we experience now in the service of sharing God's truth with others will mean many more receive comfort that lasts into eternity. And that's a comforting truth.
The uncomfortable comfort of God https://t.co/qdsQjPDoNm #faith #Jesus

— Lori Roeleveld (@lorisroeleveld) November 19, 2021