The Twelve Things to Forget at Christmas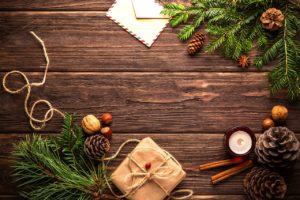 Are you worried you'll forget something this Christmas?
I'm worried there are some important things you WON'T forget.
You see, the best way to celebrate Jesus is to step into the freedom He came to give us. Whatever the season, the best way to testify to the reality and truth of Jesus is to live it fully, without apology, so we shine brighter than every Christmas light.
Take the silencer off your life with Jesus and live it aloud starting today. It's all that matters.
There's actually very little to remember when it comes to celebrating Jesus – all we have to remember is that He is with us. 
What's harder is forgetting all that doesn't matter: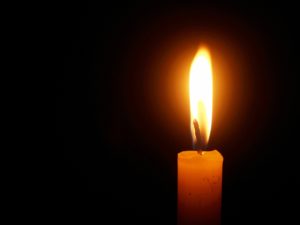 Forget what others think about you. Their opinions are like tinsel on holiday trees, providing sparkle and flash for a moment but tossed out when the new year arrives.
Forget making a name for yourself. For every great name that is celebrated in the headlines or with memorial speeches, there are millions of unknowns taking actions that effect eternity every day. Be one of those. Few people will ever see the giant tree in Rockefeller Center. Be the candle in the window for the lost passing by where you live.
Forget how fragile and imperfect you are. Jesus demonstrated and continues to demonstrate that He loves us despite our sin. He knows how much we muck it all up. When our children are grown, and we hang that cock-eyed ornament they made us in first grade, we don't see imperfect – we see love. When Jesus looks at you, He sees love.
Forget how loud the world is shouting. We can't be louder than the noise of lost humanity, but we don't have to be. The sonic boom of deception will one day be silenced while every whisper of truth will echo eternally. An off-key Silent Night croaked through parched lips by an elderly husband to his dying wife makes it to the top-ten charts in Glory. What else matters?
Forget how little you have to offer. Jesus takes our emptiness, our lack, our little and uses it too feed multitudes. The only reason you haven't seen it yet is that you've been holding your nothing back, waiting for it to become more without Him.
Forget how little you know. I confess, I struggle to memorize Bible verses. Others struggle to read and understand the Bible. Many are boggled by theology. Scholars understand it all but don't know how to put it into practice. You don't have to be a theologian to live what you do understand. Find one thing you know about Jesus and live it. Watch the power of that. Unschooled fisherman and shepherds have already pioneered the way.
Forget that others will reject you, mock you, or exclude you. When Jesus came, He opened the door to belonging to the God of all creation for eternity. There's no other club, culture, or community that offers that. You're already in the only inner circle that matters and there will ALWAYS be a seat for you. Rejection commemorates the first Christmas perfectly.
Forget the division and hysteria of the times. Jesus chose for you to live here and now. You're specially designed for this no matter how you feel. He has equipped you with everything you need, and you'll see that as soon as you put yourself out there with Him. Jesus' life speaks louder than the mobs who cried out for His crucifixion.
Forget how great the needs of the world are. It's not your job to take care of the world. It's your call to follow Jesus. If you can make a small difference – make that. If you can make a great impact because of opportunities He's given you – do that with humility and grace. Don't focus on the world – focus on Him and He'll use you to care for the world.
Forget that sometimes you doubt. We all do. We have an enemy who capitalizes on every opportunity to flood us with deception and the temptation to wonder if we've got it wrong. We don't. Jesus called Thomas to the twelve for a reason – so we could know we only need faith the size of a mustard seed to follow Him.
Forget that others do it better. Do you remember the extravagant Christmas trees you see in store windows more than the one you sat around as a child? Do you care that your children give you the best gift or that they show up and continue to love you? Sinful comparison will one day be a thing of the past for eternity. Because of Jesus, we can step into that eternity now.
Forget the lies you believed yesterday. God is with us. That's the message of Jesus. God with us. Now. In this moment. We are loved, accepted, forgiven, redeemed, renewed, transformed, equipped, and empowered. We belong. We are unafraid. Live with the confidence and courage of the truth of Jesus and Christmas will emanate from you through poverty, grief, hardship, trials, failings, division, and every circumstance known to humankind.
If you forget these twelve things this Christmas, your life will shine like the brightest star on the tallest tree. Others will remember that Jesus IS because of all that you forgot.
It's less important what you remember at Christmas. What makes a difference is what you FORGET. The Twelve Things to Forget at Christmas. https://t.co/i0SWskzBks #Christmas #Advent

— Lori Roeleveld (@lorisroeleveld) December 1, 2018