The Reality of Being in the Family of God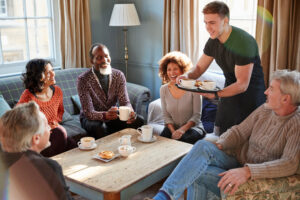 The family of God.
Brothers and sisters in Christ.
To some, those are inviting and amazing phrases. To those of us who have experienced less than wholesome family life or real siblings, those phrases can be a mixed bag.
But then again, so is the church. God extends His grace through Christ to anyone, even me!
Which is why I've been chuckling all week about a line in Paul's letter to the Corinthians. 2 Corinthians 9:3 ESV says this, "But I am sending the brothers so that our boasting about you may not prove empty in this matter, so that you may be ready, as I said you would be."
I am sending the brothers.
What thoughts or emotions did that stir up in the believers at Corinth? They've been going back and forth with Paul over a corrective situation. There's been tension but now, things are turning around. Repentance has occurred. Forgiveness extended. The ship is being righted and all is well.
But now, Paul is sending the brothers.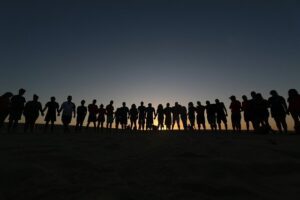 Think about some famous siblings. John and James, Sons of Thunder. Peter and Andrew, two of Jesus' first followers. If these brothers arrived, it would be a rich time of fellowship.
But, then consider Jacob's twelve sons – Reuben, Simeon, Levi, Judah, Dan, Naphtali, Gad, Asher, Issachar, Zebulun, Joseph and Benjamin plus their sister Dinah. Sending brothers in that family didn't work out well for either Joseph or Dinah.
Sending the Kennedy brothers— John, Bobby, Ted— might suggest help was arriving and a little fun but sending the Corleone brothers — Sonny, Fredo, Michael, and Tom would not suggest a good time.
Sending the sisters from Little Women— Meg, Joe, Beth, and Amy would suggest lovely support and maybe some tea. While sending Cinderella's stepsisters would imply a necessary makeover but served with some serious backstabbing.
Sending Jake and Elwood, the Blues brothers, would mean trouble but trouble accompanied by a rockin' soundtrack!
I'm joking a bit but this phrase from Paul made me consider what God wants for us as family.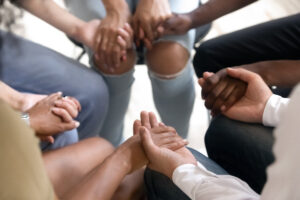 We are family— you and me. Family with all who know Jesus. We have family expectations—traits and behaviors that set us apart from other families. God's Word is full of statements about how brothers and sisters in Christ should think of and act toward one another. Here are some to consider.
Eight truths about this brotherhood/sisterhood in Jesus.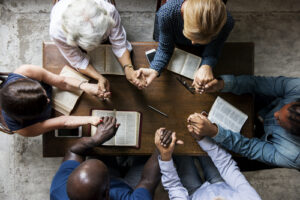 We are family. Because Jesus died on the cross, defeated death and sin, and rose again, we have been adopted as sons and daughters of the Most High God making you and I brothers and sisters. Like it or not.
And, like Jake and Elwood Blues, we're on a mission from God.
Be grateful that we're not alone. God, in His kindness and mercy provided us one another to travel with on that long road home to eternity. Be grateful today to God and to the brothers and sisters God has sent to you!
What does it mean to have "brothers and sisters in Christ?" What is the reality of the family of God? https://t.co/VuaMSPNZzh #faith #amwriting

— Lori Roeleveld (@lorisroeleveld) April 29, 2022