Ten Reasons You Kill Christians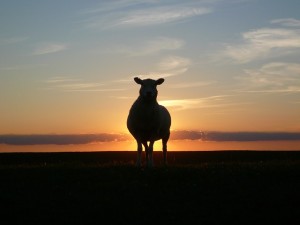 In the past several days, reports from Belgium, Nigeria, and Pakistan of suicide bombers targeting Christians have seemingly rolled in like waves. One month ago, four Wycliffe translators were martyred in the Mid-East and a kidnapped Catholic priest was crucified in Yemen over the weekend. I believe, with headlines destined to stir fear, it is upon the Body of Christ to foster courage in the ranks and a focus on the truth that our lives are now, as always, in the hands of the One we trust the most. It is for that reason, I share this post again, so you can share with others the word that neither evil nor ISIS nor any other mechanism of darkness on earth has the final word on this battle. The battle belongs to the Lord.
This is a message for those who persecute, torture, imprison, and kill Christians. We know why you're killing us – do you?
Killing Christians is a practice as old as Christianity. Those who practice it do nothing more than imitate their predecessors. Predecessors who attempted but failed to snuff out the life of our faith in its infancy. The practice of persecution is hard for some to fathom but it's actually an understandable act. In fact, I can think of at least ten reasons to kill a Christian:
And the primary reason you kill Christians?
The power behind you uses you like a marionette in his futile attempt to steal us from God's hand before he is destroyed forever, hoping to take you down with him. That's right. You're a puppet, a pawn. This, however, will be no protection when you are called to account by the final judge. The only hope you have is the hope the Christians are trying to get you to see – Jesus. Only He can save you on that day and He will if you turn to Him now and call on the name of Jesus.
Pray for believers persecuted and marked for martyrdom. Pray more for those who participate in their persecution, who orchestrate their deaths, these are truly the walking dead but they, too, can find eternal life through Jesus Christ no matter what offense they've committed against His name.
You may find one hundred reasons to kill Christians but here is truth: you don't take our lives, we lay them down, in the name of Jesus Christ. We know, most assuredly, that He gives us life eternal, life unending, life to the full.
What's waiting for you on the other side of the veil?
"We will not fear, for God hath willed His truth to triumph through us." Martin Luther, A Mighty Fortress is Our God
Ten Reasons You Kill Christians https://t.co/c9ScbWviQ1 a call for courage in the face of fear #persecution#PakistanAttack#ISIS#martyr

— Lori Roeleveld (@lorisroeleveld) March 28, 2016
You, my readers, inspire me every day to continue to go deeper with Jesus, to live the adventure Christ presents, and to cultivate courage and faith. Have you visited my About You page recently? It's a testimony to who many of you are. I'm still learning more and more about you. Send me a photo. Drop me a line so I learn more and more about your faith, your life, your struggle, your adventure!