Take Me to Church – Warning: This is NOT a Nice Post
**Seriously, this is not a "nice" post so if you're squeamish about hard topics or are tenderhearted about conflict, skip this one.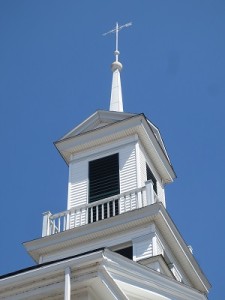 Take me to church . . . the lyrics play large on the radio as I try to de-stress between families in crisis.
The young man's voice floods my car with angry passion –he feels damaged by the church, he's resolved to worship at another altar, he affirms his allegiance to a god with no absolutes who urges him to worship in the bedroom
His heartbreak is palpable through the back beat– the artistry, the language, the pain – take me to church. The young man braids his agony into lashing cords aimed at the back of hypocrisy.
I'm moved, and conflicted by the gospel style burdened with words that condemn.
The inspiration for his song is outrage at sick acts of violence against homosexuals in his homeland and the preachy words that incite those acts. My spirit is awash in his pain. My heart deluged with sadness
Sadness for the gentle young men and women damaged and tortured by ignorant brutes tattooed with a self-righteousness that is insufficient cover for their sins. For the twisting of the message, the perversion of God's word transformed into a Billy club by those who seek to impose it, enforce it, promote it without knowing the One who spoke it into being. They have no insight that their crimes, too, nailed Jesus to the cross. That they, also, are an offense without the righteousness provided only by Christ on the cross.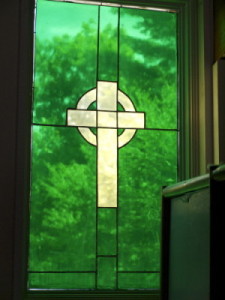 This violence against these gentle men and women quickens their commitment to their own sin, widens their separation from God, as they are tortured in His name. This, too, saddens me. Saddened that they allow evil to hurt them three times – once with words, once with fists, and once with an elixir of deception that promises healing while delivering death.
Struck by the power of its rhythms, its lyrics, its emotional truth, the music draws me in and yet, I know, I can't enter this young man's sanctuary because on his altar burns a strange fire.
This is how he must feel, too. He's appropriated the metaphors, the gospel beat, and the verbiage of the church, so he's attracted to its beauty, longs to enter in but he stops at the door because he rejects the words spoken inside, knows he must choose, chooses to kneel before a lesser god, who is no god at all.
I understand. There are truths that divide. There are lines and people must choose to stand on one side – or the other. The emotional truth of the singer's pain moves me but I know he has ingested a lie at the altar of his goddess as she serves deception at her communion table. I will not share this cup.
This song is a glass wall sealed from the inside and he doesn't realize he's chosen to remain on the side with the abusers, the hypocrites, the ones holding the knives because they, too, have let the wafer of falsehood dissolve on their tongues, poisoning their blood, blinding them all.
Jesus didn't come to say, "everything's going to be all right." If the consequences of sin weren't real, He wouldn't have had to suffer, bleed, or die. When Satan offered Him the world at the start of His ministry, He would have accepted it and moved on. Instead, He rejected the offer knowing everything was at stake. Everything hung on the cross.
When Herod beheaded Jesus' cousin for the crime of saying that Herod worshiped in the wrong bedroom, Jesus said this: "But to what shall I compare this generation? It is like children sitting in the marketplaces and calling to their playmates, "'We played the flute for you, and you did not dance; we sang a dirge, and you did not mourn.'" Matthew 11:16-17 (ESV)
Jesus knew that Satan has an enticing soundtrack.
The music can have an alluring back beat. The lyrics may contain the compelling poetry of a broken soul. The harmonies may evoke compassion, the melodies may captivate with half-truths and the heady high notes of shame, but if we dance with deception, we'll wake up chained to a foreign altar worshiping a cruel prince who laughs at our pleas for mercy.
Take me to church, for I am not ashamed to worship at the altar of the One True God, Jesus Christ. "I am not ashamed of the gospel, for it is the power of God for salvation to everyone who believes, to the Jew first and also to the Greek." Romans 1:16
At the altar of the one true God, there are truths spoken – truths that divide – absolutes – and those who reject them by word or by deed are welcome at other altars but they won't find freedom there, or healing, or life, or peace.
Jesus didn't come to say everyone is okay. He said, in fact, we're all wrong. The gentle souls who choose to worship in the bedroom instead of at the cross are as wrong as the sadistic malefactors who brutalize them for sport – they can all be reconciled to the Father but only through Jesus Christ. There is only one holy communion.
Those who worship must worship in spirit and in truth. Jesus died to rescue gentle sinners and vicious ones alike. Love is patient and kind. Love always hopes. Love does not insist on its own way. Love does not rejoice at wrongdoing but rejoices with the truth. Love doesn't brutalize, love sacrifices its own life.
Those who worship Jesus Christ don't worship like dogs; we worship as free women and men. We worship as friends of God.
Take me to church, loved ones, for I was glad when they said to me, 'Let us go to the house of the Lord.'" Take me to church and join me there, interceding for those bewitched by the beautiful melody of a dangerous lie.
**Please note, any comments on this post that disparage one sinner or particular sin as worse than any other will be deleted. We all are sinners in need of Jesus Christ. Pharisee-ism and hypocrisy produce as great a stench as brutality and sexual sins. Comment with love and truth, loved ones.
***Great deals on Running from a Crazy Man (and other adventures traveling with Jesus) right NOW at Amazon. $1.99 for the Kindle version through Friday and only $9.37 for the paperback for a very limited time. Spread the word!