Some Giants Die Slowly (Interview with a Giant-Killer #2)
Dear Reader, I'm honored to bring you today's interview with Karen R. It's a powerful testimony to the love of Christ that is stronger than death. I do want to warn any readers who experienced childhood trauma that Karen tells her story using frank and direct words. If you're someone whose memories may be triggered by this, proceed reading with caution and in the arms of the Holy Spirit but know that what you will read is that God triumphs over all evil. Thank you, Karen, for bravely sharing your story.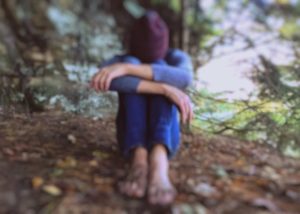 Some Giants Die Slowly
Describe the giant in your life and how you overcame:
My giant was fear, of both God and people.
I experienced a vicious assault as a child by a neighbor who told me, "I'm punishing you because God said you're a bad girl." Fear marked my life from then on. I used food, drugs, alcohol, and anything else I could think of to hide. As an adult, I locked myself inside my home. At times, I needed someone to hold my hand just to cross the street. Alarm bells screeched any time a man approached me.
I was raised in church, but unfortunately, my short encounter with the neighbor left a deeper imprint than eighteen years of Sunday services. Like so many others, my experiences and resulting dysfunctions only led me into more fearful situations.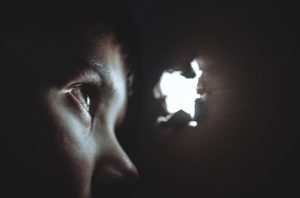 I was 30 before I came back to Jesus. Obviously, we had some work to do. I had decided God was a better master than others I'd given control to, and was comfortable with that. God had other plans. God wasn't willing to be just another thug in my life, a little nicer than the last. He wasn't satisfied with my attempts to keep Him happy so He wouldn't turn on me like the others. God wasn't willing for our relationship to be rooted in fear. So He began taking me on a journey. He showed me all my fearful responses to Him (and others) came from that lie impressed upon my young heart.
And He wanted to make a new impression.
I learned to find His presence in worship. And every night, as He came near, I simply wept. I wanted a relationship with God so badly, yet was so afraid. He was incredibly patient with me. It still melts my heart to think about it. Days turned into weeks, weeks into months. Eventually, the fear eased and I began trusting God more than I was afraid.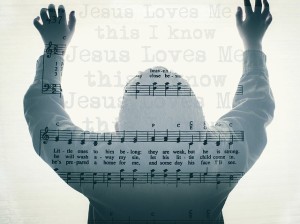 Now I am madly in love with my Jesus. Some might be uncomfortable with that type of language used with God. But it's this love, mine for Him and Him for me, that makes fearless. I know people who have been freed from fears instantly, or at least quickly. But I believe there was a reason my "giant" needed to die slowly. I had learned my fear through tangible, visceral experience. In His infinite wisdom, my Father knew I needed new experiences to wash away the memories of the old.
Describe how any of these traits mentioned in 2 Peter 1:1-10 played a role in slaying your giant – faith, virtue, knowledge, self-control, steadfastness, godliness, brotherly affection, love:
Love rescued me. My view of love was so twisted and perverted, it looked nothing like God – yet it was the only scope I had to view Him through. I'll never forget one encounter I had with God. While praying about relationships I'd had, pretty bad ones, He showed me I was relating to Him the way I'd learned to relate to those who hurt me. I "looked" at Him as we talked about it. God had tears streaming down His face. It absolutely wrecked my heart. This was love I knew nothing about.
Another time I was very convicted. I cried out, asking God to crush my heart for what mattered to Him. He replied, "I'm going to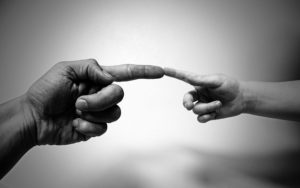 crush you with love." And that's what He's done. Over and over, even with my worst mistakes, He's met me with love. It's His steady, secure, SAFE love that has demolished the fear.
Was there a particular Bible verse or passage that was valuable to you in slaying this giant?
How did other Christians play a role in your giant slaying?
Meeting safe Christian men made a big difference in my life. I had a wonderful father, but my bad experiences with other males somehow outweighed the positive ones. So after I met Jesus, I observed the men at church with their families and in worship and prayer. By watching them, I learned authority and love can co-exist. In short, watching them taught me how God operates. I've also had some "spiritual parents" take me under their wings. They've prayed with me, modeled healthy relationships, and simply loved me. It's really helped.
**It's terrible that an act of violence can enter into our lives at anytime, even the lives of children or believers, but God is the one who can take on the giant of the aftermath of violence and come out the victor, restoring us to wholeness. Two new books you may find helpful if you're looking for healing in this area are one non-fiction and one fiction:
Some Giants Die Slowly https://t.co/rqeSBIxt6N Interview with a Giant-Killer 2 #overcomingfear #amwriting #Redemption

— Lori Roeleveld (@lorisroeleveld) August 25, 2016