Sisyphus Goes to Lunch
Why is it that we can know absolutely we're not the only one who feels a thing, and yet when we do feel it, it isolates us from others?
There are days (okay, almost every one) where my life feels like an endless middle school lunchroom and I can't find a seat.
The thing I want you to know about me is that I really try.
That's what I used to tell my art teacher whenever he looked at my project, shook his head, and asked if I'd understood the instructions. I did. That's the sad part! I did understand the goal, and yet looking at my work, you'd think I was in the restroom when it was assigned.
When I'm tired, the evil one convinces me that's how God will see my life. The accuser whispers to me in every room I enter that no one has saved me a seat, I'll never find my place, and I'll likely wander endlessly – doomed to carry my tray from table to table.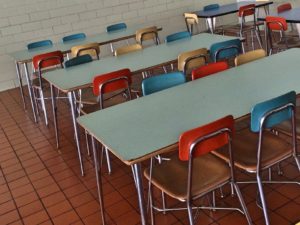 Sisyphus goes to lunch.
Which is why I sat in my car weeping earlier this week as I listened to Matthew West's worship song tell me there's a place at our Father's table waiting for me.
Are there words more beautiful than that? I have a place at the table. Jesus has gone ahead to prepare a place for me.
He's already seen my life. I'm the only one surprised by its shortcomings. I'm the only one dismayed when my results don't match my aspirations. Jesus has changed the matrix by which my life and heart are measured, so I have nothing to fear.
He saves me a seat.
When we follow Jesus, we have this promise.  "Behold, I stand at the door and knock. If anyone hears my voice and opens the door, I will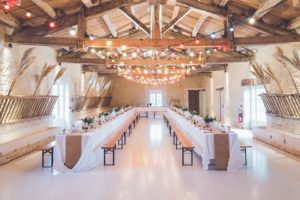 come in to him and eat with him, and he with me." Revelation 3:20
Great and small, on some level, we're all wandering around, holding our trays, trying to find a seat at a table where we'll be welcome. He has one saved for you, loved one.
Live like someone who knows they have an invitation and reserved seat. Live like someone who breaks bread with God.
Sisyphus Goes to Lunch https://t.co/R8Op3yZ75y #seatatthetable #Jesus Will anyone save a seat for me?

— Lori Roeleveld (@lorisroeleveld) October 13, 2017