Rest Resistant Sheep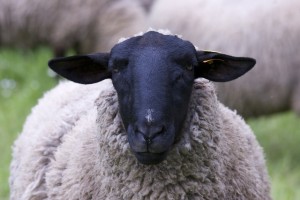 Thank God for old friends, right?
Old friends know you well enough to see the signs. Old friends have permission to push. Old friends can insist. You need to get away. Leave work. Our plans? There are no plans. Nothing. That's the plan. Okay, eat, nap, laugh, stare at the lake, stare at the fire, pet the dog. Seriously, no work.
Sheep have a natural fear of rough water. This is what makes it necessary for a shepherd to create a little calm pool, to still the waters for his sheep to drink before they lie down in green pastures.
So, how does the evil one twist God's design? He whispers to the sheep that they should fear still waters.
That's right. He's connived to convince an entire generation of Christians that still waters are to be feared, that they have to earn green pastures (and of course, they never quite do), and to avoid rest because we all know there's kingdom work to be accomplished and the clock on humanity is in countdown so why in the world would we think that we could ever lie down and rest?
Rest resistant sheep. That's the Frankenstein follower Satan's created in his lab. Why? What's the harm? Isn't it good to have a flock that marches on and on and on and on?
Seriously, no.
What is good is a flock who listen to the voice of the Shepherd and obey His instructions. Shepherds stay awake. Sheep sleep. Shepherds stand guard. Sheep take long cool drinks of water. Shepherds defend. Sheep lie down in green pastures they didn't earn but are free to enjoy because they and the pastures and the water and the sky all belong to the Shepherd.
Weary flocks wear out. Over-tired sheep wander off the trail. Fatigued lambs grow numb to the voice of the shepherd and easily confuse it with the whispers of the chief impostor.
This weekend, I remembered that the sound of wind in the trees is my favorite sleeping aid, that glowing fires are mesmerizing and soothe like a deep tissue massage, that the color green is a natural sedative, and that laughter is a healing balm.
Rest is a not the enemy. The enemy is the enemy. Rest is a gift from the good Shepherd to remind us that He holds the world together, not us.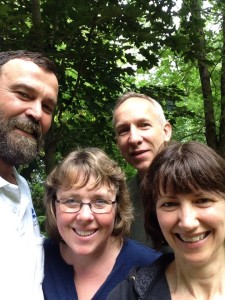 Silly sheep. Listen to your friends.