Perseverance – The Loneliest, Most Underestimated Virtue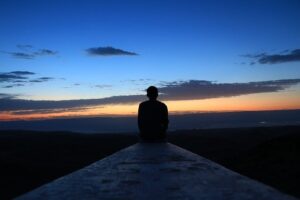 Perseverance.
Such a lonely, uncelebrated virtue.
And yet, like an unassuming seed that falls to the ground with no witness to its burial, perseverance does its work deep within our souls and then suddenly bursts forth from the earth of our lives with the power of life to break through death and produce beautiful, rich, nourishing fruit.
Jesus persevered.
The writer of Hebrews says, "Therefore, since we are surrounded by such a great cloud of witnesses, let us throw off everything that hinders and the sin that so easily entangles. And let us run with perseverance the race marked out for us, fixing our eyes on Jesus, the pioneer and perfecter of faith. For the joy set before him he endured the cross, scorning its shame, and sat down at the right hand of the throne of God. Consider him who endured such opposition from sinners, so that you will not grow weary and lose heart." Hebrews 12:1-3 ESV
Fix your eyes on Jesus.
He left everything. And His everything is nothing we can even imagine. The everything of Heaven. The everything of one-ness with the Father. The everything of being fully God.
He left it all to be born one of us. To a poor family. Hunted by evil forces at His birth. Rejected by those He created. Unrecognized as the author and perfecter of the faith story He came to fulfill. What He endured for us is unimaginable still.
All the weight of all the sin of all the world was on His shoulders on the cross. Think of the evil that ravages the world in our times. He took on the weight of every headline and every crime or sinful deed hidden in darkness, and He paid the price for all that.
But after He tasted death, He defeated it and rose to everlasting life. And He did not keep this life to Himself but offers it to us. We can join Him in this life.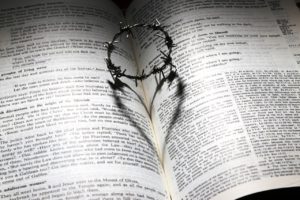 And when we do, we too, will be called to persevere.
This story of perseverance is the thread of the gospel story God tells through my life. I know this and yet, I still sigh when another trial appears, another challenge, another hurdle to clear.
But God's faithfulness is the greater story He breaths into my soul and He is ever present, ever true, ever steadfast.
I sometimes pull, gasping, to the side of the narrow road and wonder how I will return to the journey. Having taken on this blog in 2008, I cannot hide from you, my friends, the consequence of these times. I cannot pretend to always rise above every trial. I cannot falsely claim to sail on wings of faith seamlessly through every challenge.
You see the stumbles in my writing – or my lack of it.
The war in Ukraine. The division in our country. The quarreling in the church. And upheaval in my own life (I am newly unemployed after 10 years in my job) nearly silenced me in these past weeks.
I tried to write.
When words failed me, I pressed into God in prayer. There is so much to learn about praying – more than asking for things, more than pleas for strength – remembering who God is and all that is ours through Jesus and praying God's kingdom come, His will be done, and deliverance from evil in our times. I believe with all my heart that Ukraine has prevailed this far through the prayers of the saints and the perseverance of the people.
Perseverance. There it is again.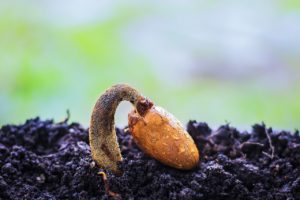 So, in these past weeks, I've spent my words on my knees and had none left over to share.
Please forgive me. It has been a time of remembering that God doesn't reject my humanity or my frailty or my limits. His love never fails but I do.
And yet, He calls us to persevere.
Something in us rails against this virtue because it doesn't shine.
Perseverance is permeated with sweat, scraped knees, frantic tears, bloody noses, bruised egos, battered hearts, and weariness that weighs more than we can bear.
Perseverance means getting up off the mat only to be knocked down again, and again, and again, but always rising with strength poured into us by God, remembering He, too, felt these blows.
To persevere is to practice a faith that worships while sirens warn that bombs may fall. To persevere is to practice faith that prays and believes God's Word even when the world goes mad. To persevere is to fail, to ask forgiveness, and to start again.
Perseverance doesn't shine but its beauty is undeniable. Look at Ukraine and the church there and the story of faith it speaks to the world.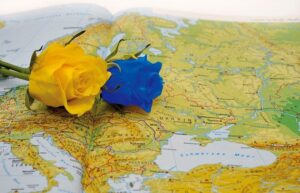 And so, God has renewed my heart, too, to persevere in writing. Please forgive my absence and the shakiness of my prose. You, dear friends, are so precious to me but, more, you are precious to Jesus and so we are one.
Thank you for bearing with me. Pray for me as I pray for you for truly, we know in these times more than ever than we are just trying to keep our eyes on Jesus, our feet on the narrow path, and our hearts aimed toward home.
"Therefore, brothers and sisters, since we have confidence to enter the Most Holy Place by the blood of Jesus, by a new and living way opened for us through the curtain, that is, his body, and since we have a great priest over the house of God, let us draw near to God with a sincere heart and with the full assurance that faith brings, having our hearts sprinkled to cleanse us from a guilty conscience and having our bodies washed with pure water.  Let us hold unswervingly to the hope we profess, for he who promised is faithful. And let us consider how we may spur one another on toward love and good deeds,  not giving up meeting together, as some are in the habit of doing, but encouraging one another—and all the more as you see the Day approaching." Hebrews 10:19-25 ESV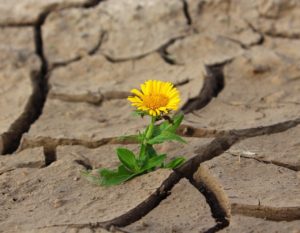 Thank you, again, for reading what I write. I offer it as all I have to offer in this great battle to be light in dark times. I was gone for a time, but I write again. Thank you for being here still.
**A word of good news: Colorful Connections: 12 Questions about Race that Open Healthy Conversations, a book I co-wrote with Dr. Saundra Dalton-Smith, is available now for pre-order on Amazon (and at Kregel, Barnes and Noble, Christianbook.com, Target, and other places where books are sold).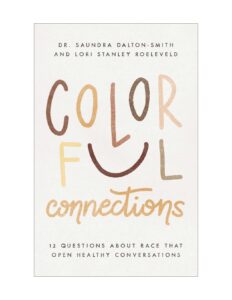 Perseverance – the loneliest, underestimated virtue but a game changer in #UkraineWar https://t.co/wMiIxbcXfL #amwriting

— Lori Roeleveld (@lorisroeleveld) April 15, 2022