My Father Has Gone Home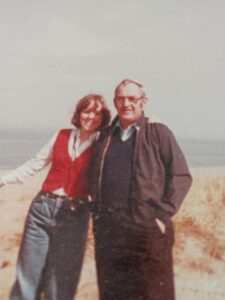 My father died at 2:16 am on Wednesday this week after four years battling liver cirrhosis and liver cancer. He fully enjoyed most of the past four years until the illness truly took its toll. He and I were able to spend hours and hours together through this time. It may be a couple of weeks before I have anything inspirational to write new here. I'll spare you a long tribute to my dad in the wake of my grief, except to say this.
My father was like all of us – equally capable of making grievous choices or heroic choices. There are stories of both to tell about him. His life is a wonderful example of why we leave the sorting of a person's days to God and why we all so desperately need Jesus.
I am deeply grateful and comforted by the fact that my father did, mid-life, renew a relationship with Jesus that began when he was young, but that had endured a long interruption. He relied on Jesus for his salvation and now I am relieved that he's free and onto the greatest adventure that is eternity.
I will miss him until I'm home again, too. He was my father and had become one of my closest friends.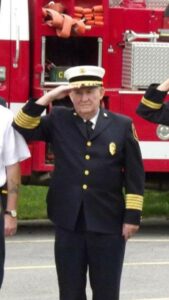 Here is a link to a video his firefighters created to celebrate his 50th year as fire chief (He served 51 years as chief and was a firefighter from the age of 16. Except for a stint in the Marines, Dad served in the fire service all his days. He retired at 79 and died at age 83.), and a link to the obituary my mother wrote for him.
You know I'm in the midst of launching my new book, The Art of Hard Conversations: Biblical Tools for the Tough Talks that Matter. My father was a stickler for keeping up with the work no matter what else was happening, so he'd be annoyed with me if I didn't at least try this week.
I'll leave you with these two short clips (thank you, Flannel Media) from my interview with Rev. Rabbi Eric Walker about what he sees as the potential for this book to free people to share their faith. Please share them with others who may benefit from increasing their tools for sharing the gospel and telling others about Jesus. You'll find a couple more on my YouTube channel.
Thank you for your kind love and support these past months while Dad was on hospice, thank you for spreading the word about The Art of Hard Conversations, and thank you for bearing with me during a brief time when I may not have new words to share.
My father has gone home. https://t.co/V4kznAln6F #grief #homecoming #Jesus #Gospel

— Lori Roeleveld (@lorisroeleveld) March 28, 2019