My Bumbling, Fumbling Mouth Again
The wrong words emerge from my mouth all the time.
I have many friends who don't share my faith. Several, in fact, who believe it's pure nonsense to believe in Jesus. It's an open conversation with most of them – none of us hiding our stand.
One girl is given to sarcasm about the church and not a little eye-rolling. Her go-to faith, in rocky times, (besides trusting in the goodness of humanity and the wisdom of her political party) is to knock on wood and cross her fingers.
I joke with her when she does it. "That table is laminate. Does the god of laminate have jurisdiction over natural disasters?" or "Will your fingers need to remain crossed for the duration of the political campaign or is that a time-release finger cross?"
She receives my comments well and has no problem answering with snarky commentary on the foibles of Christians in the news.
Recently, however, my friend faced a serious concern over a family member. I noticed her nervous demeanor and when she told me the worry she was facing, my heart panicked for her.
What I thought was: "How does anyone who doesn't know God face that kind of fear without Him?"
What I said was: "Oh no! That's huge, and all you have is that finger-crossing, knock on wood thing!"
It used to worry me, no end, that my mouth was so prone to fumbling the ball, until I learned it's my heart that makes the calls.
I spent too many years trying to control my words, when God kept pointing to my heart, asking me to expand His residence there. Far too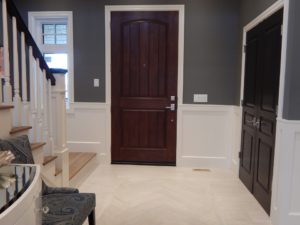 long, I left Him standing in the foyer.
Once I opened the door to other rooms, He filled them with light and the real clean-up He began, reducing my worry about what might fly out the door of my mouth at any given time.
Although in retrospect, I'd find another way to express what I did, my friend took no offense. She knows my heart. In fact, she crossed fingers on both hands, and then looked at me as if to say, "Yeah, it's really not going to do this time."
I asked if it would be all right if I mentioned her family situation in my prayers. It was.
My heart hasn't always had compassion for others, especially for those outside the family of faith. In my younger days, I don't believe she would have sensed any love behind my words, only judgment or a sense of superiority. I didn't put that love for her in my heart, God did, when He moved in and got rid of some of the things that made room for it.
And I wouldn't always have had the courage to offer to pray, especially not to someone who thinks my faith is archaic and evidence of a weak mind. God supplied that courage through years of hanging His Word on the walls of my heart, His home.
Through years of trials, He's made His presence known to me in such powerful and practical ways, I cannot imagine how others endure hardship without Him. That is the thought that sparked the flash of compassion causing words to erupt in the moment with my friend. How, how will my friend ever endure if her only hope is the god of knocking wood, who is no god at all?
Human language is evolving. We have all kinds of words to describe anxiety, gender, political leanings, and sexual preferences and acts. I wonder if the church is so distracted by this, we've reduced our efforts to describe our great God and the excellence of His presence in our lives.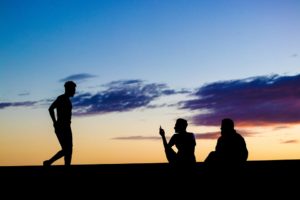 Of course, it's important to speak up on social issues, but more important, each generation must find words to describe the wonders of God. I believe a new generation is discovering hymns because the hymn writers did this so well.
Frederick Martin Lehman is not a man of my times, but his words resonate with me. "Could we with ink the ocean fill, And were the skies of parchment made, Were every stalk on earth a quill, And every man a scribe by trade, To write the love of God above, Would drain the ocean dry, Nor could the scroll contain the whole, Though stretched from sky to sky." (The Love of God)
Chris Tomlin is a modern worship songwriter who works to describe God. How Great is Our God is a powerful testament to who God is. But, the people we love who don't know God, won't likely hear that song, so it's on us to find ways to describe Him.
The key is that it's not really about finding the words. It's more about opening all the rooms of our hearts to God and then throwing open the front door of our mouths without fear.
"For out of the abundance of the heart the mouth speaks." Matthew 12:34
As we worship this weekend, let us immerse ourselves in God. Let us invite Him to expand His residence in our hearts. Let us remember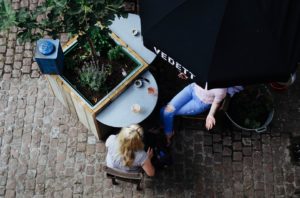 how good He is, how powerful, loving, creative, and kind.
And when we emerge from worship on Monday morning, let us open wide the doors of our hearts, so others can know Him, too.
My Bumbling, Fumbling Mouth Again! https://t.co/MKNQqo1urv #Jesus #amwriting

— Lori Roeleveld (@lorisroeleveld) September 30, 2017