Making Room (An Apology to the Innkeeper and His Wife)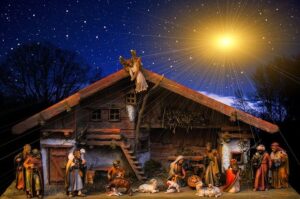 I believe we all owe an apology to a certain innkeeper and his wife.
At the end of last summer, my son's family moved in with my husband and me. That sounds like an event that had a beginning and an end. Really, it's still in process, four months in.
It's hard making room – in a home, in a life, in a heart. And, I'm learning it gets harder the older I get and more set I am in my own circles and routines and ways.
As we've made room for two adults we love and adore along with two teen grandsons who also have captured our hearts, I've thought that if one day on the other side, I meet the innkeeper and his wife of Bethlehem fame, I'll have to apologize.
I've judged them pretty harshly all these years. How could they not make room in the inn for Mary, Joseph, and Jesus?
Now, I get it. Making room is hard.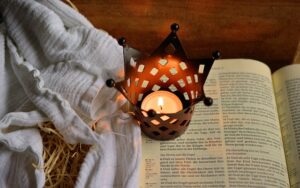 We have things to do. Obligations. Chores. Entertainments. Purchases to make. Homes to upkeep. Hygiene routines. Ministries. Bills. Commitments. Jobs. Marriages. Sheep.
Interruptions absorb time that was already spent. New people require energy already in short supply. Little lives are incredible but draining and we've been there, done that, bought the tee-shirt, and moved on into other pursuits.
Creating space for people we love is hard enough. Expanding families are wonderful but they require adjustment and compromise. Making room for strangers – especially difficult or complicated strangers who clearly need things – this requires the work of the Holy Spirit on hardened hearts and rigid routines.
But, making room for Jesus is especially challenging. Even now. Even after walking with Him, loving Him, following Him for sixty-some years.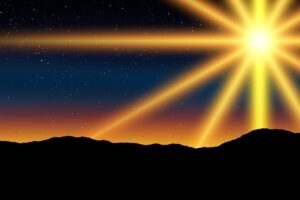 He's all grown up now, but still, He likes to wake me up at night to chat. He tends to throw curve balls into my routine and sends bowling balls into my agenda that flies like so many candlepins in all directions.
And, He's always bringing others with Him into my space. People who need Him. Others who love Him. Some who despise and reject Him so resent me that I don't.
Accepting Jesus sounds like something we do once and it's done. I find that year after year, day after day, I'm still learning to make room for Jesus.
Throwing out those things that waste space. Destroying those barriers to Him moving at will about my soul. Laying aside whatever threatens to challenge Him for first place in my day, in my thoughts, in my plans, in my prayers, so that He has all the room in my soul He deserves and that truly, I desire.
So, dear Mr. and Mrs. Innkeeper, I do apologize for thinking you rude that you didn't drop everything and make room for the Holy family. Clearly, I'd have faced the same challenge and may have struggled to find the compromise of the space in the stable. Kudos for that move. I hope you saw His newborn face and made room for Him in your hearts so one day, we may sit together on the other side.
May we all remember that while making space is hard work, He's worth any changes or disruptions or rearrangements. He's worthy of all it requires to make room for Him within.
And as for those He invites to come along with Him into our lives – well, after all, it isn't good for humans to be alone. It turns out it isn't closet space or clean floors or quiet time or set routines we need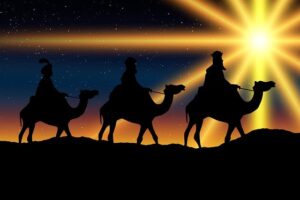 after all.
It's Him. He's what we need. Make room for Him within.
Making room – not as easy as we imagine – even for Jesus https://t.co/BC6b39Zqii #Jesus #Christmas

— Lori Roeleveld (@lorisroeleveld) December 15, 2021