Is it My Beliefs about Jesus or Donald Trump that Make Me Christian?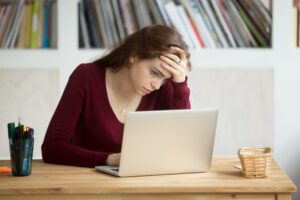 November is coming and someone is going to lose.
We need to act now to prevent Christians from losing more than many imagine is at stake.
There is a real risk associated with this election that has nothing to do with which individual wins. There's the potential that the vitriol and loaded rhetoric between believers during this season will damage the witness of the American church for years to come.
Presidencies come and go. They're not inconsequential but they are transient, temporary, part of the story we'll tell of this world.
The battle for souls is a war with eternal ramifications. Our unity in Christ is integral to our witness so it's never been more important for us to stay aware of Satan's schemes and maintain a godly perspective on the next few weeks.
First, are we hearing one another? To love is to listen.
We serve a God who distinguishes Himself from idols because He speaks, hears, and acts. James 1:19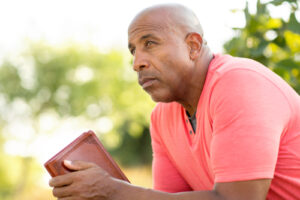 ESV says "Know this, my beloved brothers: let every person be quick to hear, slow to speak, slow to anger." James was inspired to write these words during times of political upheaval, religious contention, and social unrest. God means it now, too.
The evidence is that we're not even trying to listen but simply vying to be heard.
Here's what we may be missing:
Believers who are voting for President Trump range from those who are completely sold on him as a person to those who can't tolerate him, but still believe in the ideas and policies of the Republican party.
They fear that under the Democrats, our religious freedom will erode more than it already has, that the voices of the unborn will be ignored in even greater numbers, and that Israel will lose the powerful support of the United States. These Christians believe that disorder and lawlessness are not in line with God's teaching. They believe in racial equality and reconciliation but trust that it comes through peaceful means and through economic freedom.
Some believe that the secular media is so corrupt, that stories about President Trump aren't presented with any fairness, so they dismiss the worst reports. Others believe the stories and are even distraught at the thought of supporting his behavior with their vote but believe the lives of the unborn and freedom of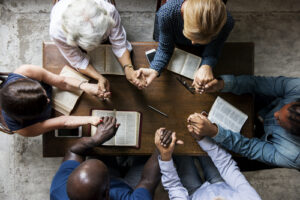 religion outweigh what others may think of them.
Many believe he has a sincere faith in Christ and, though imperfect, deserves the same benefit of the doubt they would want for themselves. Some think him a poser, but the actions he's taken and the ideas he represents speak to their understanding of our faith.
(At least, this is what I'm hearing. What do you hear when you listen to those who have made a clear choice for President Trump?)
Believers who are voting against President Trump range from those who cannot imagine a Christian voting someone into leadership who acts and behaves as this man, especially as he tries to represent himself as a Christian, to those who view the positions of the Republican party as the antithesis of our faith.
They emphasize the Sermon on the Mount, the biblical teachings to care for the poor and the stranger, and the centrality of loving our neighbor to the gospel. They see Joe Biden and Democratic policies as in line with this teaching. Many of these believers also believe that the Trump presidency has fueled racial tensions and emboldened those heretics who would defend their racism as a form of Christianity. They are passionate about repentance for our country's past sins regarding treatment of people of color and know that racial unity is representative of the church. They believe the Democrats reflect this unity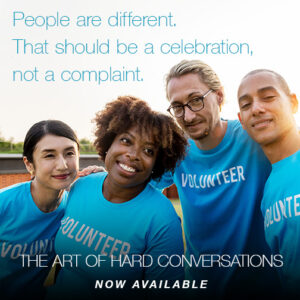 better than the Republicans.
Many of these believers are also aware of their own candidate's weaknesses, of the pandering that has occurred to curry the evangelical vote, and the risks of socialism, but feel our current president and his relationship with some evangelicals is so contrary to the life of Christ, they believe it worth the risk of voting for a different, imperfect candidate.
(At least, this is what I'm hearing. What do you hear when you listen to those who have made a clear choice for Joe Biden?)
Then, there are voters who are simply at a loss. They don't believe either party or candidate fully represents the values of our faith (although, they also don't expect to find that full reflection in secular politics.) They are saddened at the quality of our choices, downhearted at the name-calling across the aisle, and frustrated at whatever November holds.
They don't feel they're "middle-of-the-road" people, just people awakening to the realization that whichever party wins, they aren't likely to find an authentic friend of the faith in power. Some believe this is a sign that we are nearing the end times. Others believe this is no more the end than WWI was the end, but they worry that America will "lose its blessing" from God. They have strong fears for the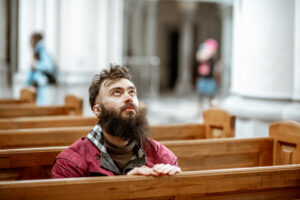 generations coming behind us.
Some will refuse to vote. Others will pray, then flip a coin. Still others will choose the "lesser of two evils" as they stand at their polling place and ask God to protect us from the results. These are often individuals who aren't talking. It's harder to hear them but we can actually learn a lot from their silence.
(At least, this is what I hear from their silence. What are you hearing from the undecideds and Independents?)
And then, then there are our pastors. There are clergy who feel a clear leading for one party or the other and they are making themselves heard, teaching without apology, and advocating for what they will say is biblical and clear from their times of prayer (may God lead them into all wisdom and grant mercy to those who are teaching without clearly hearing from Him).
But other ministers refuse to lead to one or the other choice. They look out on congregations comprised of people from both parties and know that come November, they will continue to minister to both. These pastors aren't milquetoast or wishy-washy (although, there may be some cowards in that mix and if they've chosen cowardice, may God lead them into repentance), but they aren't willing to place politics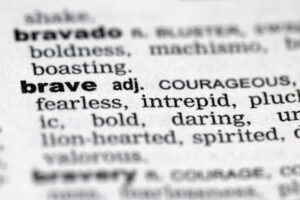 over the possibility of leading someone to Christ or discipling a new believer or ministering to an old one. May their congregations show them compassion and commitment rather than criticism.
I believe it's vital for the church to look to the call of the gospel first and our responsibility to our nation, second. We can humbly hold fervent, passionate, reasoned political views based on our understanding of biblical teaching and act on those in all the ways we're called to act but we cannot, must not, fall into the grievous sin of tearing down our brothers and sisters in Christ through prideful judgement or public accusation. A person is not a Christian because of how she votes or even how she acts, but because he or she has confessed that the work of Jesus Christ on the cross paid for his or her sins.
Yes, there is a false church, but not every believer who disagrees with your political perspective proves him or herself apostate by their stance. It is our view of Jesus, not our view of Donald Trump, that places us in the family of Christ.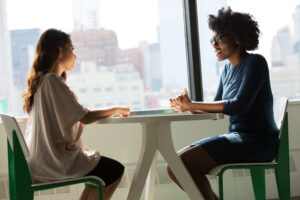 If we lose this perspective, we will lose much more than just a presidential election.
So, I believe, our first step toward keeping first things first is to listen to one another. To seek to understand more than to be understood. To weigh the transience of a presidency against the eternal fate of individual souls and ask ourselves if our voices are contributing to the former or the latter.
What do you think? Next step, next post.
(If you believe in the ministry of this blog/website, please prayerfully consider supporting the financial upkeep it requires during this tough financial season by becoming a patron through my site on Patreon.) Just click HERE. THANK YOU, THANK YOU! to all who have already become patrons and invested in this work.
Is it my beliefs about Jesus or about Donald Trump that make me Christian? https://t.co/JGxfBsrw32 #Election2020 #DonaldTrump #Jesus

— Lori Roeleveld (@lorisroeleveld) September 6, 2020